In this post I share the recipe for my Blueberry, Banana & White Nectarine Smoothie. This smoothie is really filling and great for breakfast. I use all fresh fruit for this recipe.
You need:
1 pint of blueberries
3 ripe bananas sliced
3 ripe nectarines sliced
1 cup of orange juice
Place fruit in blender and add orange juice. Blend until desired texture is reached and serve! Enjoy!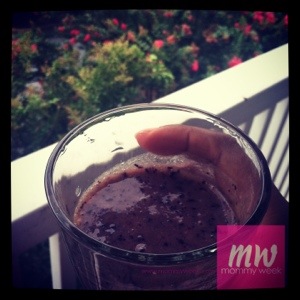 Did you try my Blueberry, Banana & White Nectarine Smoothie? Let's connect! Leave a comment or find me on Instagram and Twitter @mommyweek #mommyweek or on Facebook
Ashley ❤