This yummy recipe & post is sponsored by Success® Rice. All opinions expressed here are my own.
Cajun Blackened Shrimp with Brown Rice
We're just a couple of days away from the New Year! 2015 has been a super busy year for me, and I don't expect to slow down any time soon in 2016. One of my main goals for the New Year is to streamline my "to do list." One way I plan to accomplish that is by creating more quick and healthy meals for my family. I can spend less time cooking in the kitchen, plus simultaneously not have to sacrifice any delicious food.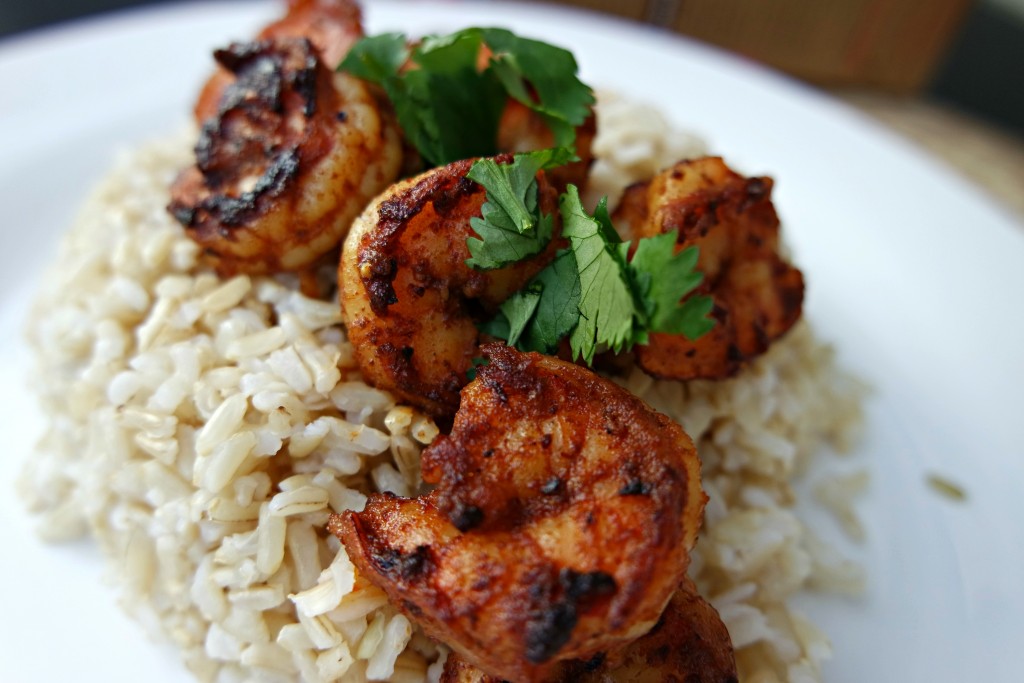 My family eats a lot of rice! We have it almost daily at dinner time. I make a lot of ethnic inspired dishes, and most of the recipes call for rice to accompany it. In my search to create nutritious meals faster, I'm excited to find that Success® Rice comes in 4 different varieties. Success® Jasmine Rice and Success® Basmati Rice are perfect to go with the Asian and Indian themed meals I create. Success® Whole Grain Brown Rice and Success® White Rice will satisfy a variety of palates….even if you have picky eaters!
This specific recipe calls for Success® Whole Grain Brown Rice. I make a large amount of rice since we are a family of five and I have growing boys that enjoy going back for seconds. One of my biggest gripes with making brown rice is that it takes so long to finish. I want my family to get the health benefits of the grain, but I don't have an hour or more to cook it. Success® Rice actually makes cooking brown rice really easy and it's done in just 10 minutes, so I can get dinner on the table faster.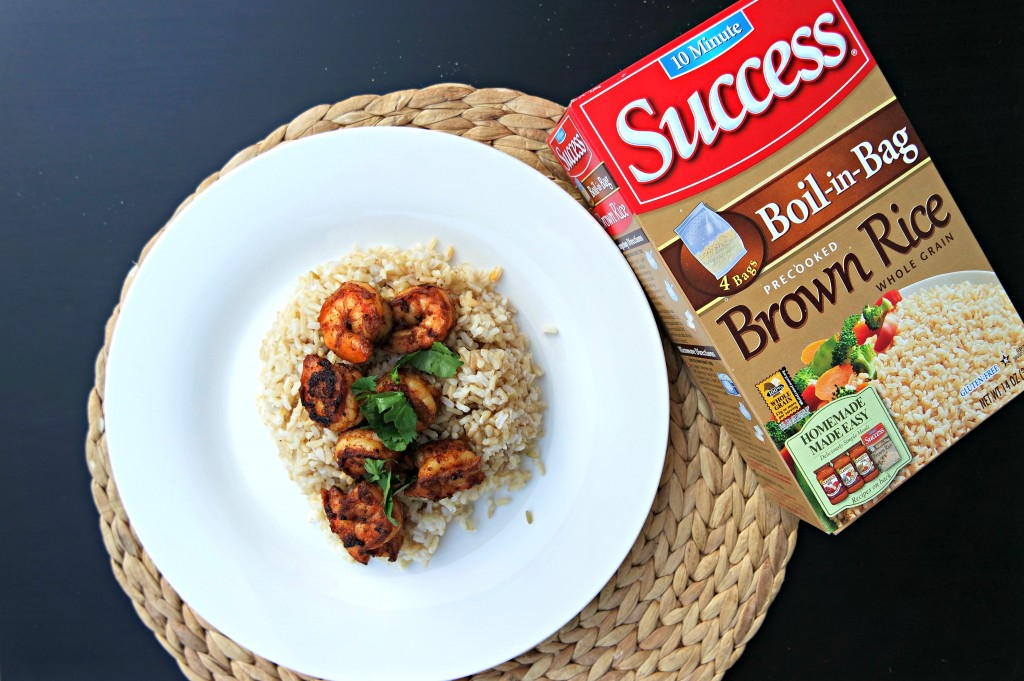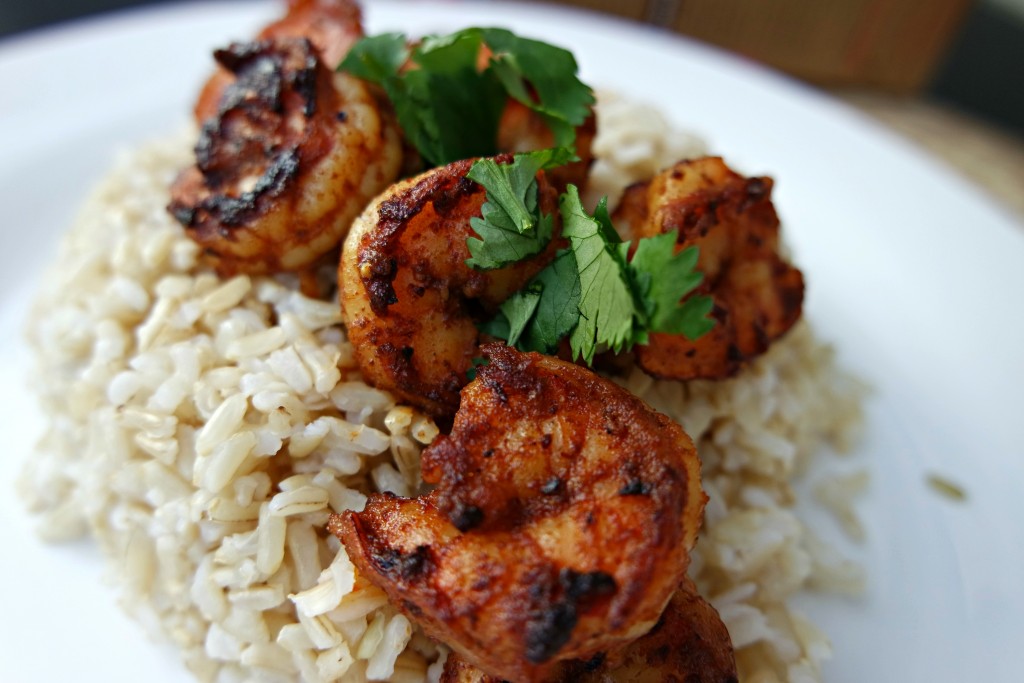 Cajun Blackened Shrimp with Brown Rice
2015-12-29 17:53:14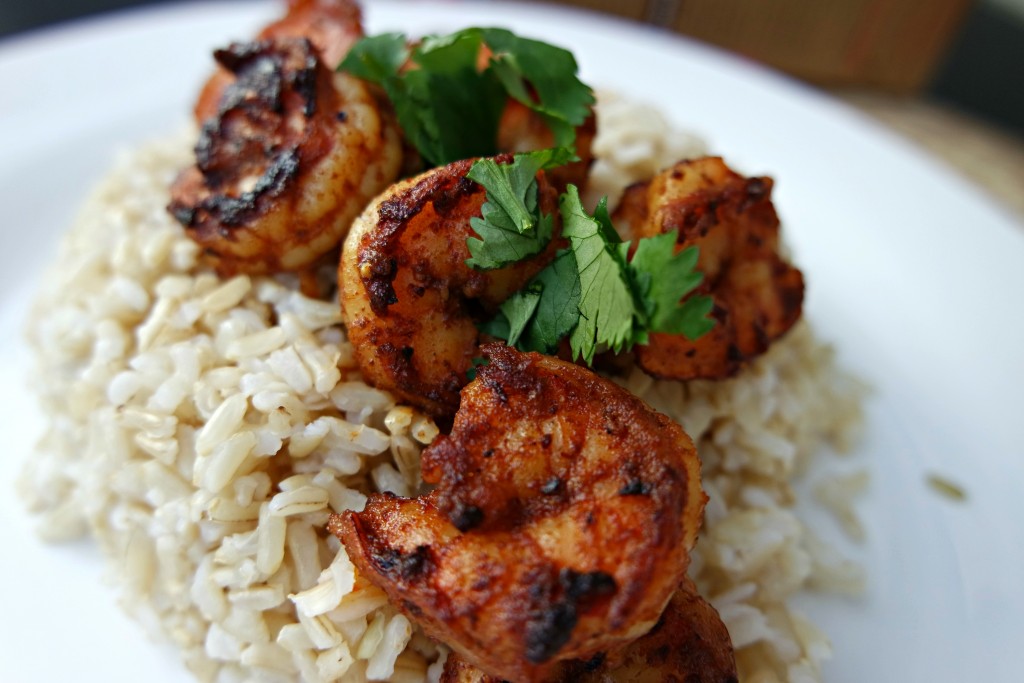 Ingredients
2 packs of Success® Whole Grain Brown Rice
1lb Large Shrimp peeled & deveined
2 tablespoons Olive Oil
1 teaspoon salt
1 teaspoon pepper
1 tablespoon smoked paprika
1 tablespoon chili powder
1 teaspoon granulated garlic
1 teaspoon cumin
1 teaspoon cayenne pepper
Fresh cilantro for garnishing
Instructions
Cook Success® Whole Grain Brown Rice according to package directions
Mix spices together in a large bowl
Coat the shrimp with the blackening spice
Heat olive oil in skillet on medium high
Saute shrimp until pink and fully done
Serve shrimp on top of bed of Success® Whole Grain Brown Rice
Add cilantro on top
Enjoy!
Mommy Week™ http://www.mommyweek.com/
Success® Rice cooks up light and fluffy every time in 10 minutes.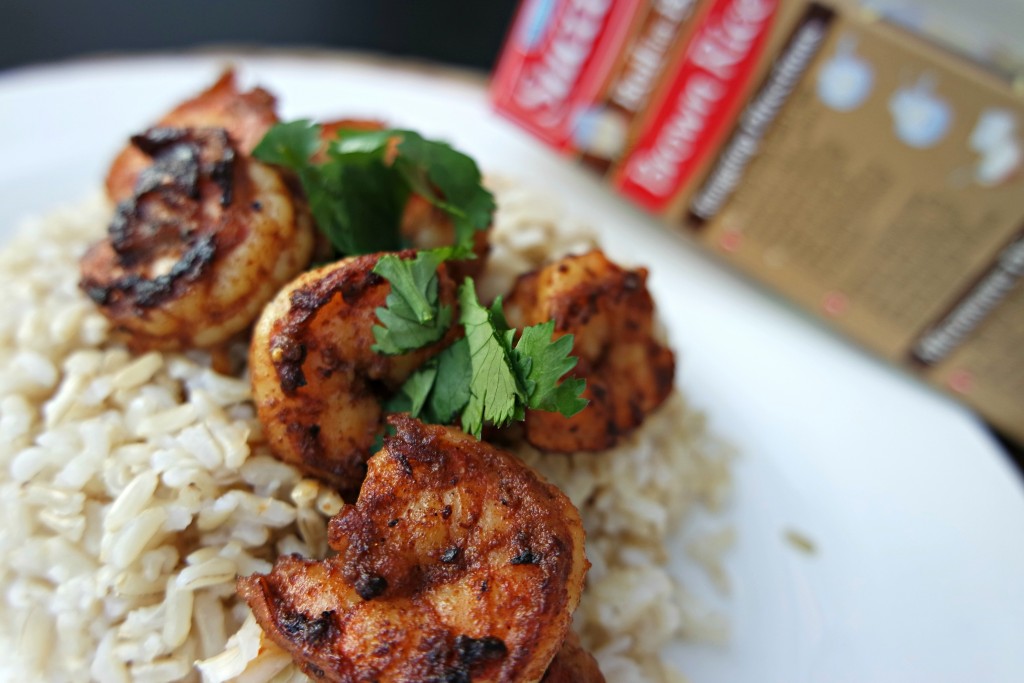 My family loved this simple and delicious meal and Success® Rice is now a staple in my pantry.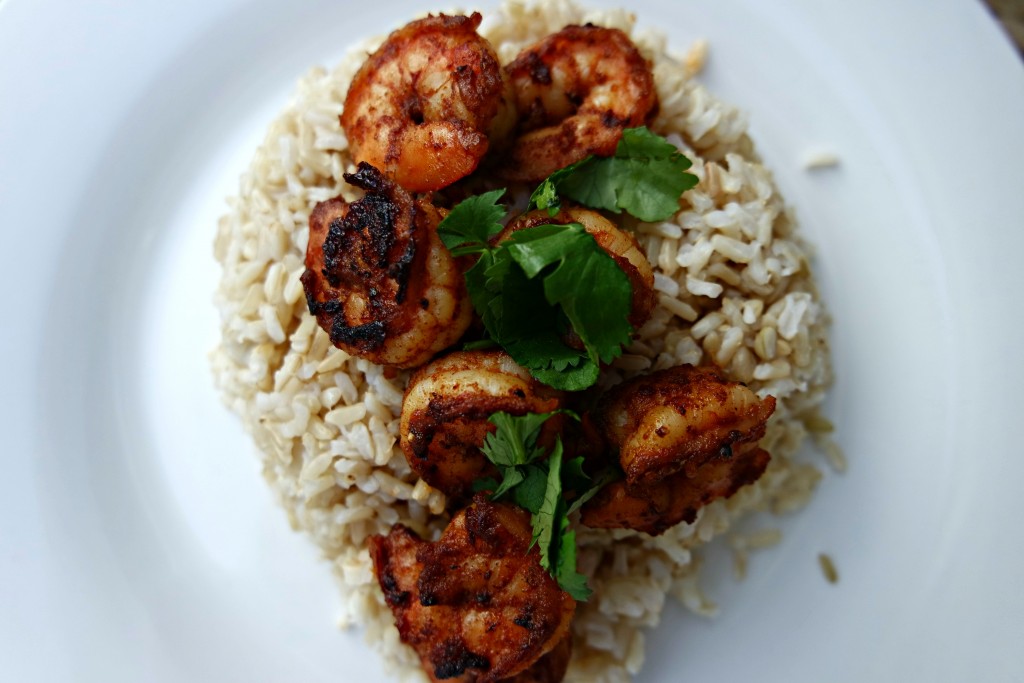 I'm excited that I'm off to a promising start of accomplishing my goals for the New Year, beginning with cutting my time spent in the kitchen in half. For more simple and quick dinner ideas, and special offers join the Recipe Club® HERE.
Are you looking for ways to get dinner on the table faster for your family?
Ashley
This is a sponsored post written by me on behalf of Success® Rice.