Easy DIY Oobleck Recipe
Did you know that today is national Read Across America Day?! Read Across America is an initiative on reading created by the National Education Association. Yearly it's held on March 2nd which also happens to be Dr. Seuss's birthday. Celebrating this day with fun activities and reading helps to motivate children to foster a love for reading, and in turn will help them do better in school.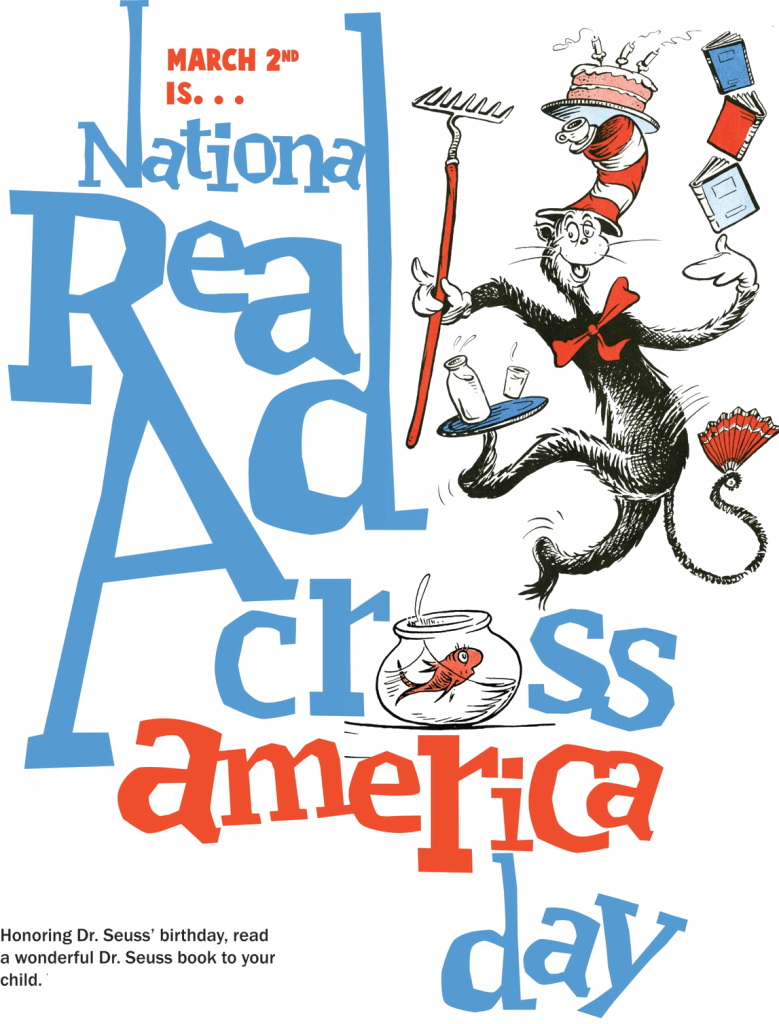 Last week we read one of our favorite Dr. Seuss books, "Bartholomew And The Oobleck." It's a story about a boy named Bartholomew who is trying to save his kingdom from a sticky, gooey substance called Oobleck. After we read this fun story, it was time to create our very own Easy DIY Oobleck Recipe at home. This was also an opportunity to teach some science.
Creating Oobleck teaches lessons on states of matter, and more importantly on non-Newtonian fluids. What are non-Newtonian fluids? A fluid that can behave both as a solid or a liquid. We use many non-Newtonian fluids in everyday life, especially in the kitchen. Ketchup, mayo, and jelly are all examples.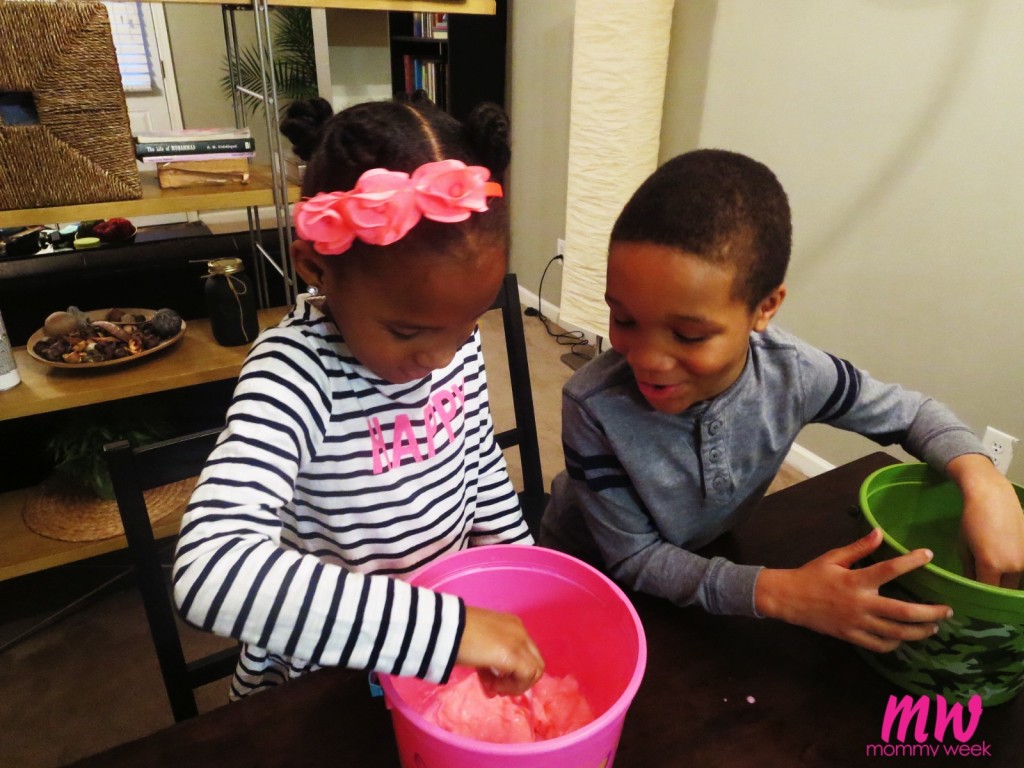 Easy DIY Oobleck Recipe
2015-03-02 13:34:55
Ingredients
8 oz of School Glue
4 oz of warm water
Few drops of food coloring of your choice
1 teaspoon of borax
Instructions
Place glue in a large container
Add a few drops of food color
Stir both together
Next add warm water & borax
Mix until gooey Oobleck appears
Enjoy!
Mommy Week™ http://www.mommyweek.com/
You can find Borax in the same aisle as laundry detergent at your local store. I bought mine at Walmart.
When the kids saw how the substances all reacted together, it was so exciting!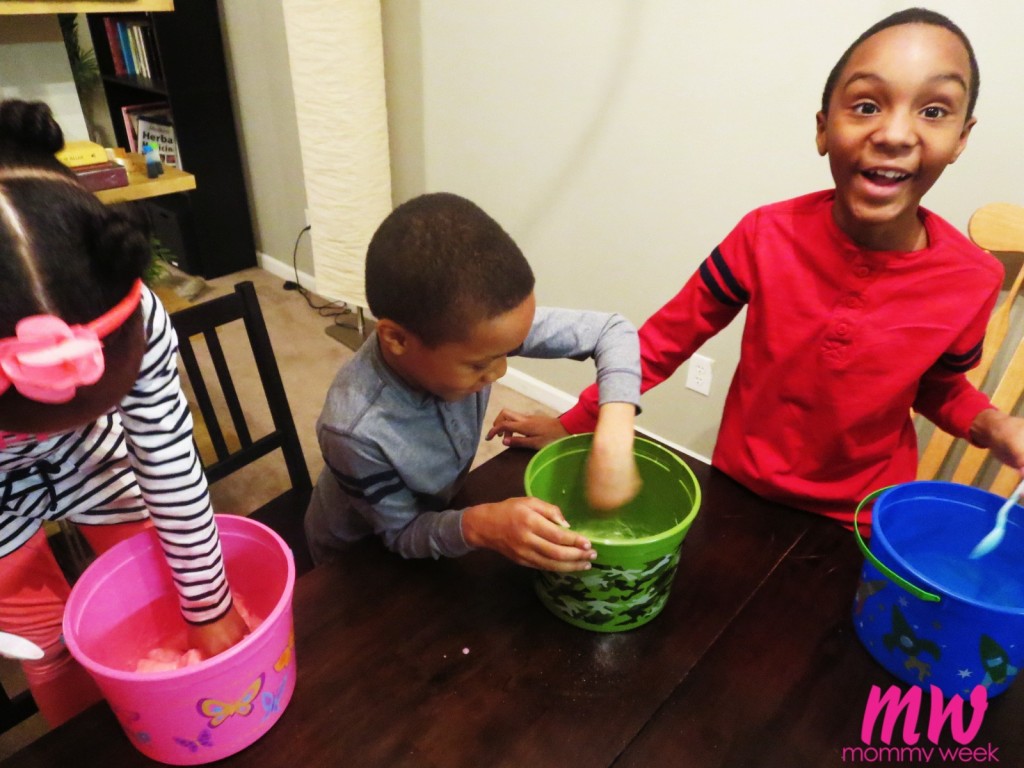 This Easy DIY Oobleck Recipe produced hours of fun for my kiddos. When they were all done we stored it in a ziploc bag for playing with later. It's actually still good today, and they are still squeezing it around.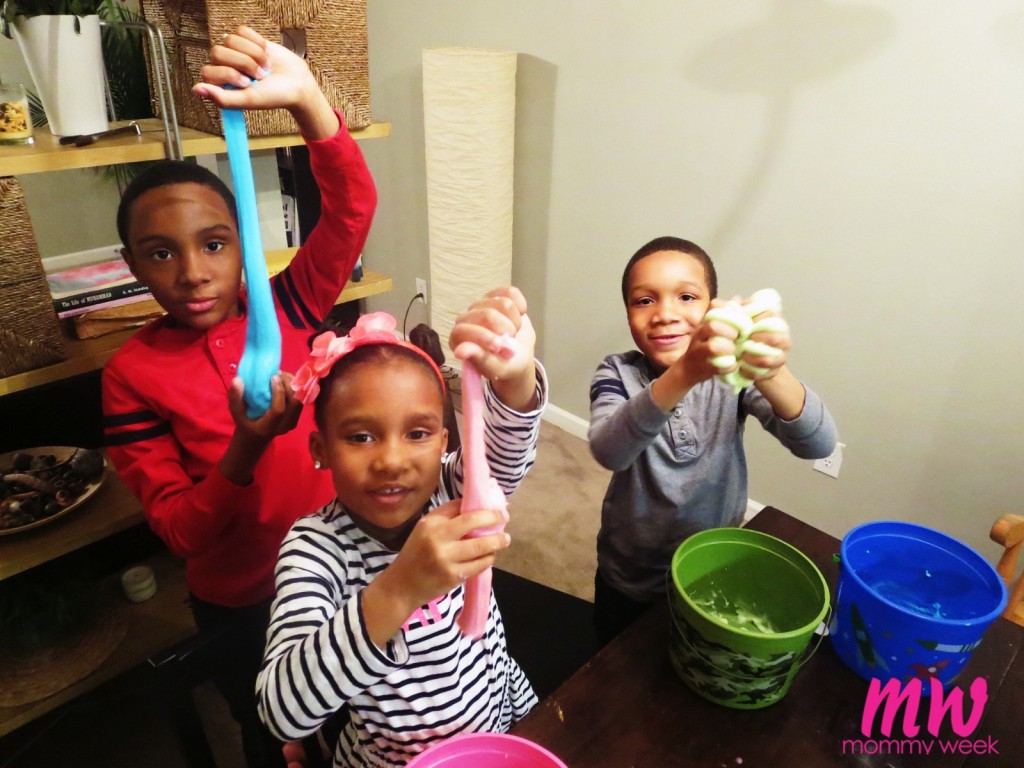 Making Oobleck was a lot of fun and teaches the kids states of matter as well as an example of non-Newtonian properties in real life. How are you celebrating Read Across America Day today?
Ashley