Grilled Teriyaki Chicken Kebabs Recipe
Since it's warmed up outside, I'm usually grilling something every weekend. It keeps me from turning the oven or stove on in the house, and I just love grilled foods. This past weekend I made these Grilled Teriyaki Chicken Kebabs. Extremely easy to make, healthy, and they cook in under 30 minutes. You can serve these over a bed or rice, or with salad. It's very filling and even the kids will enjoy them.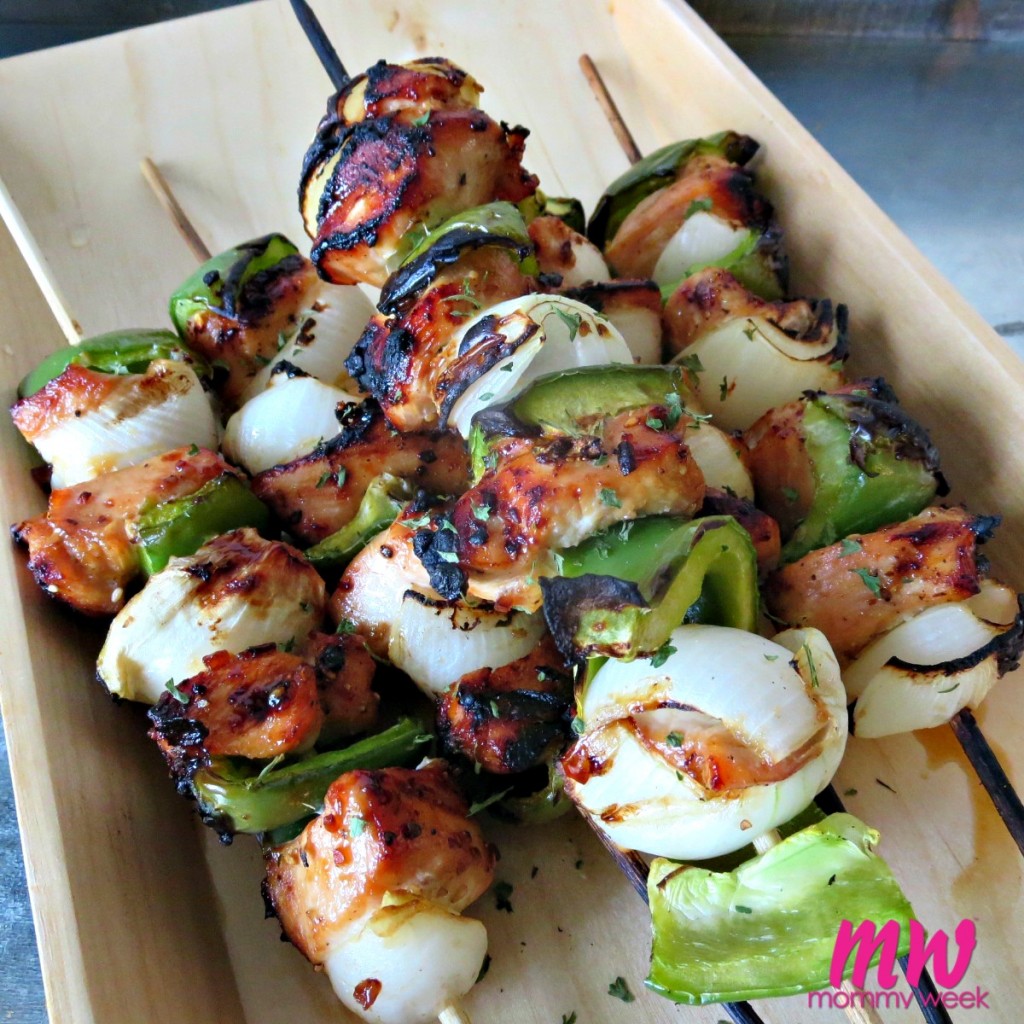 My family really enjoys Asian inspired foods, so I made Teriyaki sauce as a quick marinade for the chicken breast. The sauce gives the grilled chicken the perfect color. The flavors are a great balance of sweet and savory. You can use the sauce separately for another dish like stir fry or baked Teriyaki chicken. There are so many possibilities, so make extra sauce!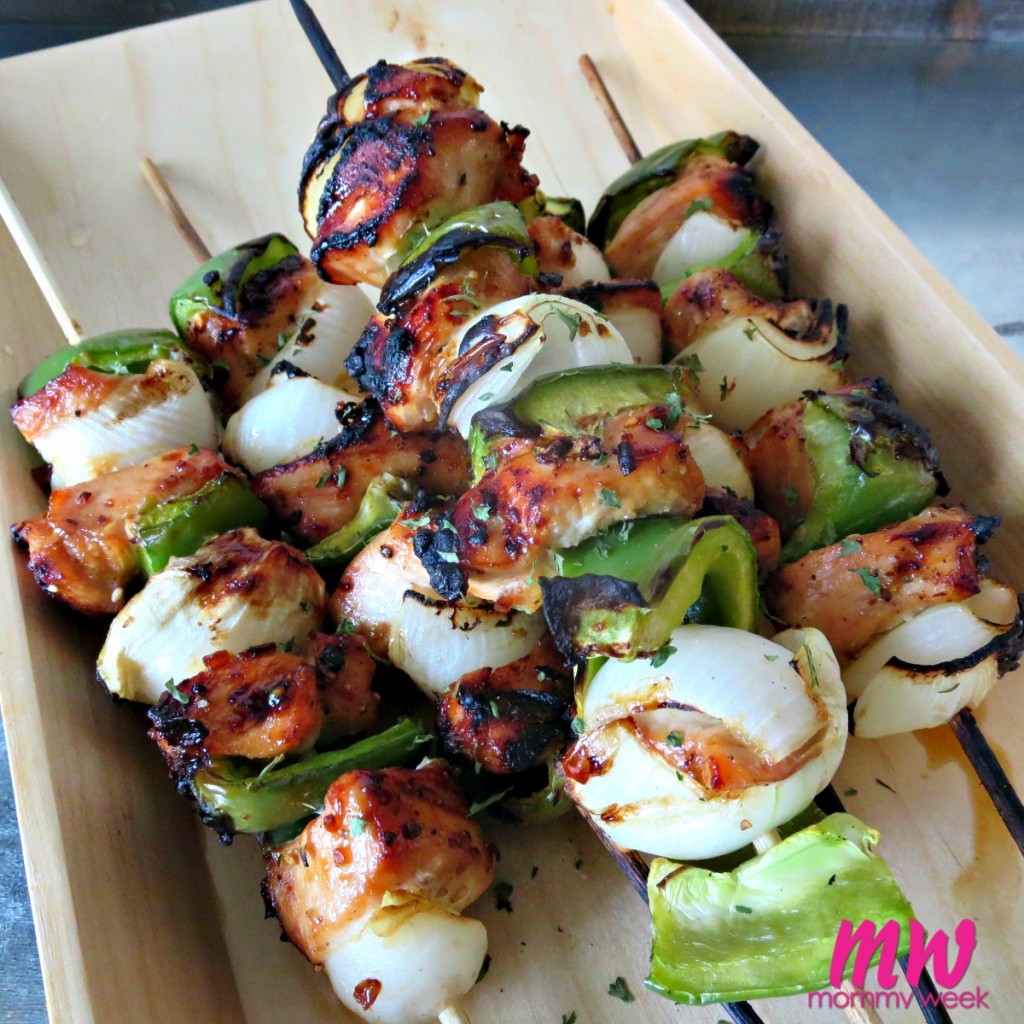 Grilled Teriyaki Chicken Kebabs Recipe
2015-06-10 02:12:52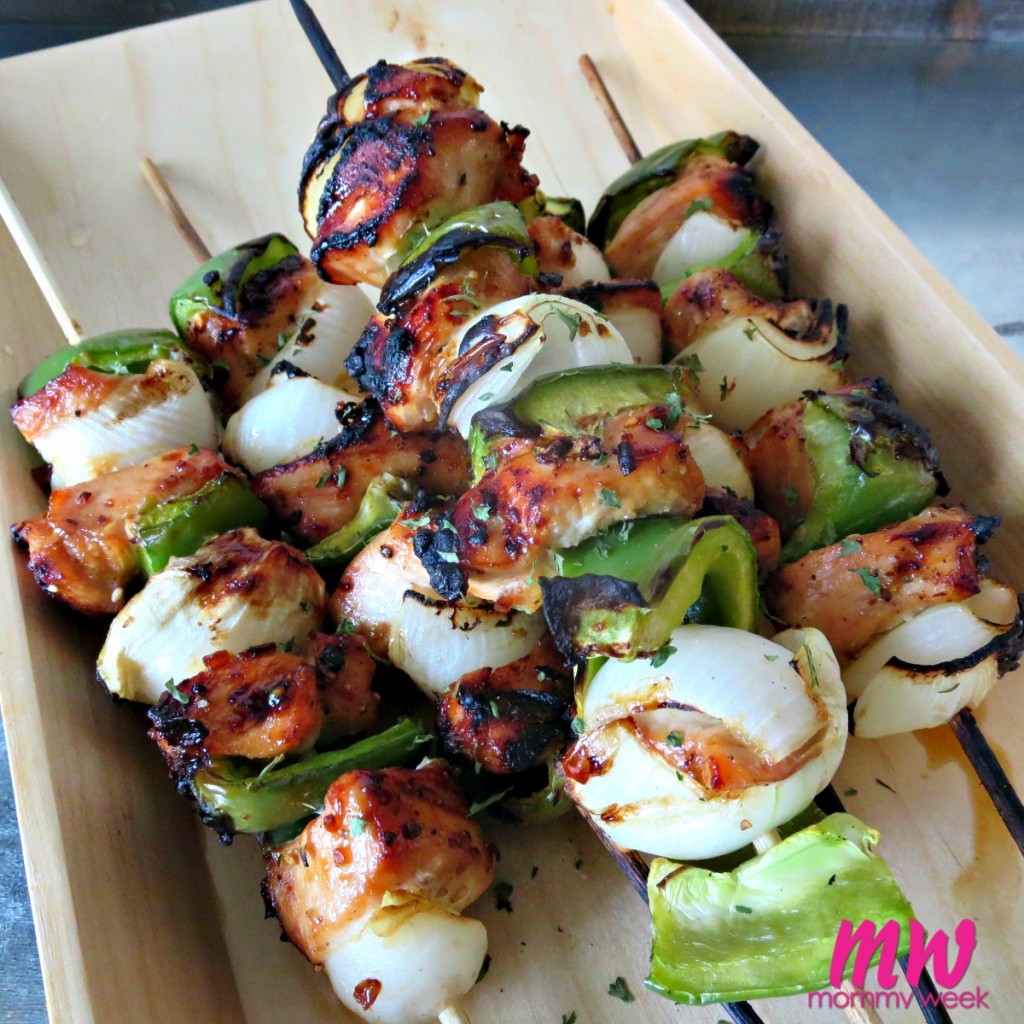 Ingredients
Boneless Skinless Chicken Breast cut in cubes
Large onion cut in fours
Two Green Bell Peppers large diced
Teriyaki Sauce
1/2 cup of Soy Sauce
1/4 cup of water
1 tablespoon of brown sugar
2 teaspoons of minced ginger
2 teaspoons of minced garlic
1 tablespoon of toasted sesame seeds (optional)
Instructions
If using wooden skewers, make sure to soak them in water first! Otherwise they will catch fire on the grill.
Mix all ingredients for sauce and marinate chicken cubes for one hour.
Place items on skewer, starting with vegetables, then chicken.
Grill Kebabs for about 10 minutes on each side.
Brush with Teriyaki as you grill.
Serve & Enjoy!
Mommy Week™ http://www.mommyweek.com/
The Teriyaki sauce makes the chicken really flavorful and juicy. This recipe is perfect for your Summer, backyard barbecues.
What other foods do you love to grill?
Ashley