MommyWeek Five Year Bloggiversary
It's my 5th Bloggiversary!! I launched MommyWeek, five years ago on July 5th, 2013! When I started MommyWeek I had no idea what it would become. I just wanted to share amazing ideas with other women, and inspire us all to live our best lives. As I look back I've certainly evolved from where I started to where I am now. In these 5 years I've had great things happen. I've partnered with over 100 brands and some of my favorites being American Girl, Natrol, Toyota, Dove, Wyndham, and Sephora. I've done hundreds of sponsored posts and I exceeded the full time income that I was making before I left my office job years ago. MommyWeek has been seen on Essence, For Harriet, Mom2.0, SheSpeaks, and more. I've spoken at my favorite blogging conference, Blogalicious, several times. Blogging has been an amazing blessing for me and my family. I'm so grateful to you all, my audience and readers for sticking with me these five years!
Over the years I've been conscious of being as transparent as possible sharing my struggles along with my triumphs because I never know who I'm going to reach. In fact, MommyWeek was started as a gift from my husband when I was suffering from a miscarriage. I'm not sure if I've shared this story or if many know it. But I had a miscarriage, and I started brainstorming blogging ideas as a way to distract me from the loss. My husband does branding, web & graphic design. He came up with the name MommyWeek, created my logo and the color scheme. He stayed up all night making my blog, and when I woke up the next morning MommyWeek.com was a thing! I took pictures with my iPhone, wrote some blog posts and shared it with the world!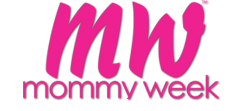 I've given you all a look inside our unschool life as well as chronicled what it's like to live with a child with a chronic illness. There are times when life has become too overwhelming, and I went on an intense self care journey and 30 days of self love was created. That self love journey took me even further and I recently lost 25lbs! I've always reminded you all that you can't be good to others if you aren't good to yourself! It's my motto and I stand by it. You can't pour from an empty cup.
These days I don't share as many blog posts here several times a week as I used to, but there are over 500 blog posts here on the site! You can always catch up with my family if you're missing me here over on Instagram. I'm there daily sharing Instastories of my self care, unschool Life with the kids, and even peeks into my date nights. I appreciate you all for reading MommyWeek and being on this journey with me. Thank you!!