This post is sponsored by Starbucks, but all opinions expressed here are my own.
5 Steps to the Perfect Cup of Coffee At Home
By now, I'm sure you all know how much I love coffee! I'm happy to be a part of an exclusive Starbucks Coffee Blogger Community. That means a few times this year I'll share with you all some great ways you can enjoy Starbucks Coffee in your home. Today I'm sharing 5 Steps to the Perfect Cup of Coffee At Home with Starbucks!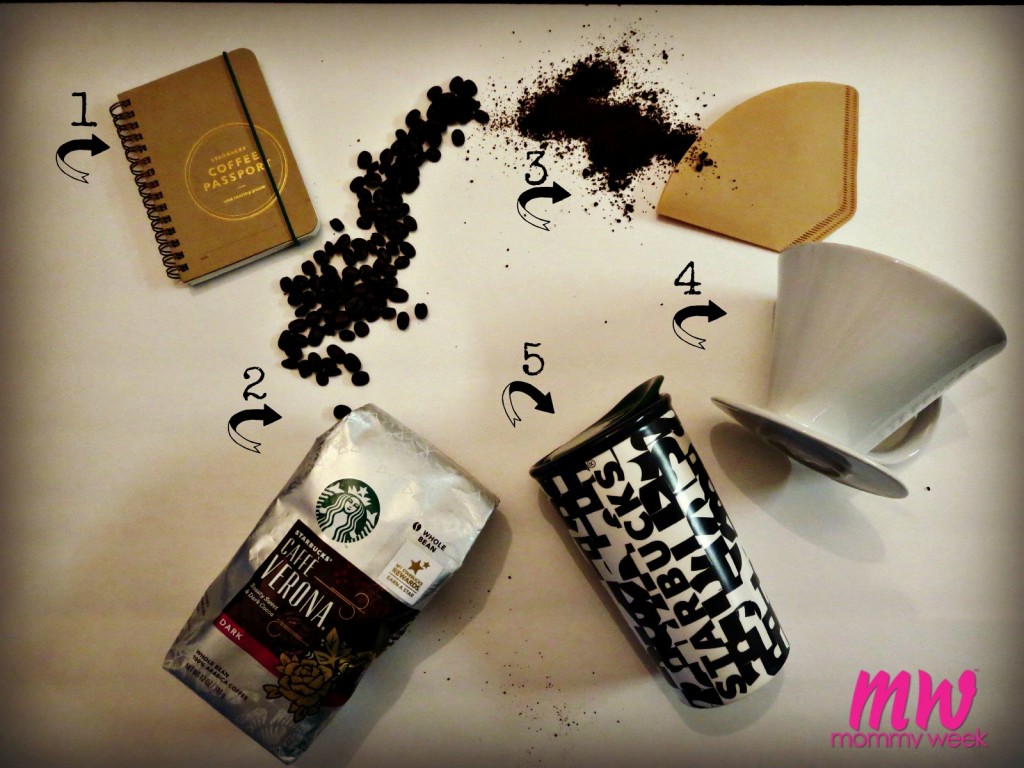 1. Before you start brewing your coffee, there are a few things you should know. The Starbucks Coffee Passport contains everything you need to know about having the perfect cup of coffee. From tasting to the growing process it's all inside. There is even a glossary of terms so that you can become a self proclaimed coffee connoisseur like myself! It's the best way to understand coffee flavors, roasts, and even some coffee history.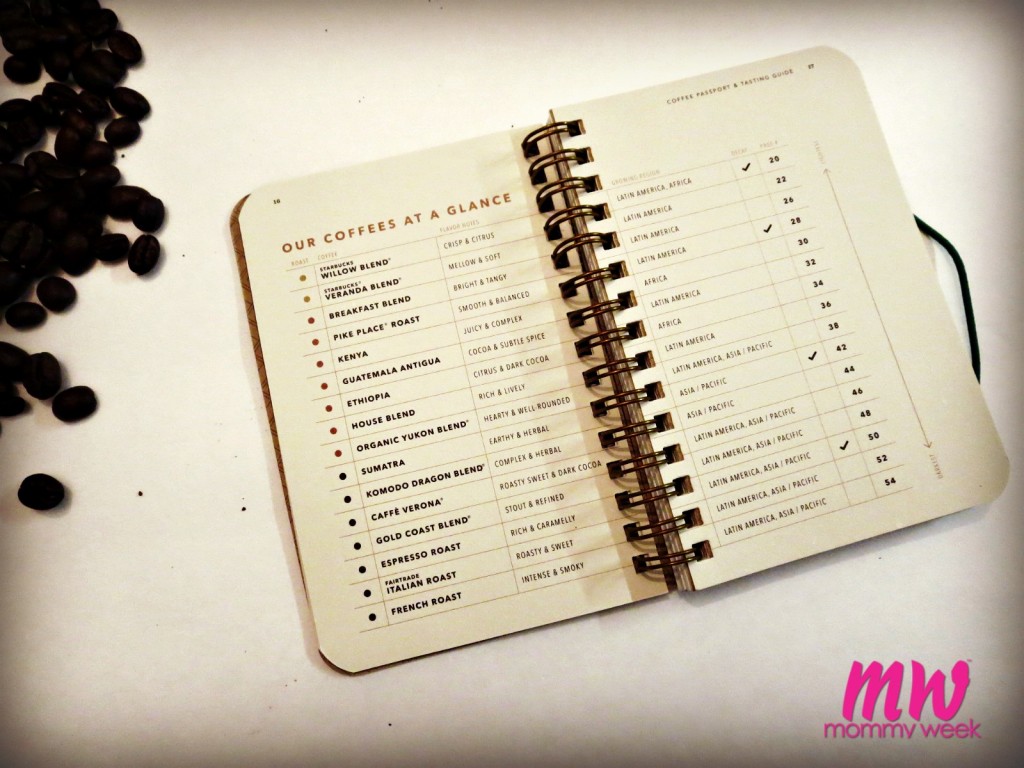 2. Choose your favorite roast. Starbucks offers Blonde, Medium, and Dark roasted coffees. The Blonde Roast is perfect with breakfast. It has a mellow flavor, and shorter roasting time. The Medium Roast is a good balance of smooth and rich flavors. The Dark Roast coffees have a full body, robust and very bold flavors. Dark Roasts happen to be my favorites.
3. Next it's time to grind your coffee beans. It's best to grind coffee beans right before brewing for the best flavor, and the coffee stays fresh for longer. For the perfect cup, always use 2 Tbsp of ground coffee for every 6 fl oz of water. The brewing method you use will determine how you grind your coffee. Use coarse for a press, medium for flat-bottom drip, fine for cone, and extra fine for espresso.
4. For the perfect single serve cup, I use the ceramic Starbucks Classic Pour Over Brewer #2 with Melitta #2 paper filters. It's best to brew with filtered or bottled water so that you can enjoy the full aroma and flavor of the coffee. Use 10 -12 fl oz of just boiled water with a temperate between 195F – 205F, over 4 Tbsp of coarse ground coffee.
5. Enjoy your coffee in your favorite Starbucks mug and plan out your day!
I hope these 5 Steps can help you make the perfect cup of coffee at home to start your day! What's your favorite blend and roast of Starbucks coffee?
Ashley