Pose 'N Post Symposium
On April 13th, I'll have the opportunity to hang out with Grammy Award winning, R&B and soul singer-songwriter Chrisette Michele! Chrisette Michele is hosting an 8 city social media networking event called the "Pose 'N Post Symposium" this month! This fun event will included a panel discussion and tons of inspiration on building your brand.
On the panel will be YouTube's Ambrosia Malborough, an Arizona based Jewelry Designer and an Advocate of all things Beauty and Style; and Beauty and style blogger Lover4fashion. Some of the sponsors include The Mane Choice, Lamik Beauty, and Abode Candles. This fun event will cover Natural Hair in the professional environment, Selfie Class & App Editing 101, YouTube Growth Success, and Building a Positive Social Media Community. The top beauty marketers and YouTubers will share their secrets and how they climbed the social media ladder. Each attendee will leave with new tools to strengthen their personal brand.
Here is a list of dates & cities: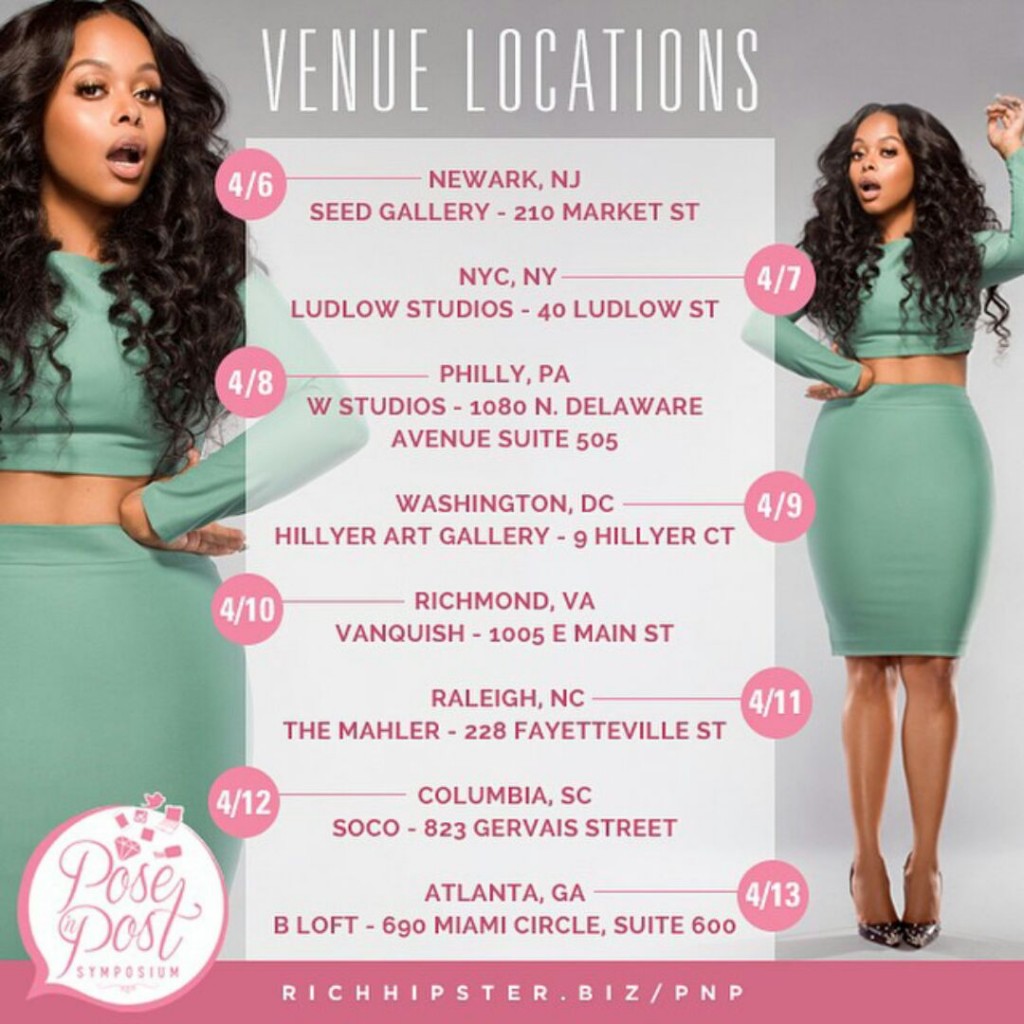 If you're interested in building your brand, or just having a great time with friends you can purchase tickets at: richhipster.biz/pnp
See you next week!
Ashley