Simple Southwest Salad Recipe
My family loves Mexican food! Last winter when we visited San Antonio, I came home with a whole new appreciation for Southwest cuisine. I love the flavors and fresh ingredients. This Simple Southwest Salad is easy to make, and healthy for you as well. You don't have to use shrimp, but can substitute for any meat you like, or leave it off all together to enjoy the veggies.
This salad is great for lunch, or you can double the serving and have it for dinner. It's filled with protein so you won't be left hungry afterwards. If you want to add a little spice you can load it up with Jalapenos and even some spicy guacamole.
Simple Southwest Salad Recipe
2015-04-15 13:27:09
Ingredients
1 head of chopped romaine lettuce
Protein of choice ( shrimp shown here)
Salt & Pepper to taste
1 diced avocado
1/2 cup of corn
1 cup diced tomatoes
1 cup of black beans
1/2 red onion diced
1 palmful of cilantro chopped
Instructions
Arrange veggies and protein on top of salad.
Serve with your favorite dressing.
Enjoy!
Notes
**For more authentic flavor, you can season your protein with cumin, paprika, garlic, chili powder, salt & pepper.
Mommy Week™ http://www.mommyweek.com/
I like to place the toppings on the dining room table and allow the kids to arrange their salad how they want. That way they can feel like they had a part in creating their meal, and are more likely to eat their vegetables.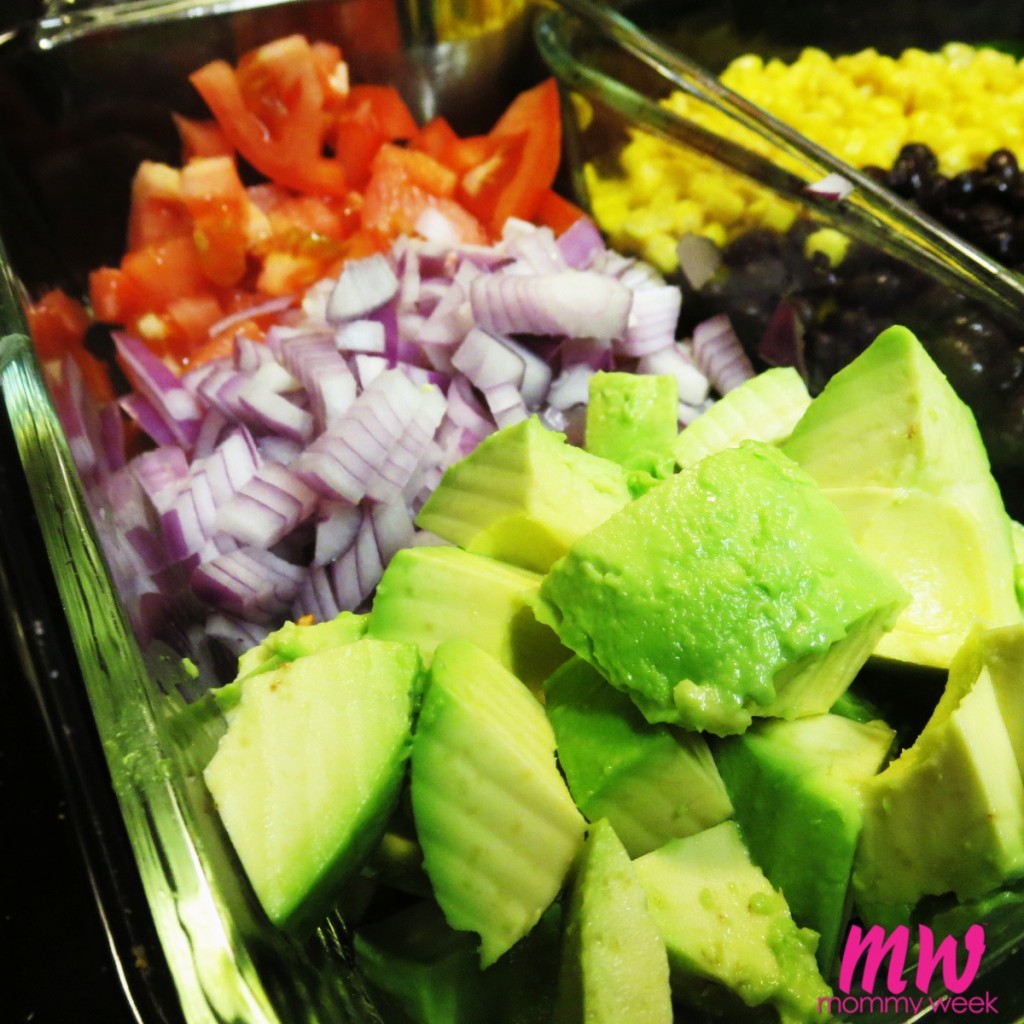 I like to add a spicy chipotle ranch dressing to my salad to enjoy all the flavors at once. You can pretty much add any type of dressing you want, or skip it all together to cut back on the calories.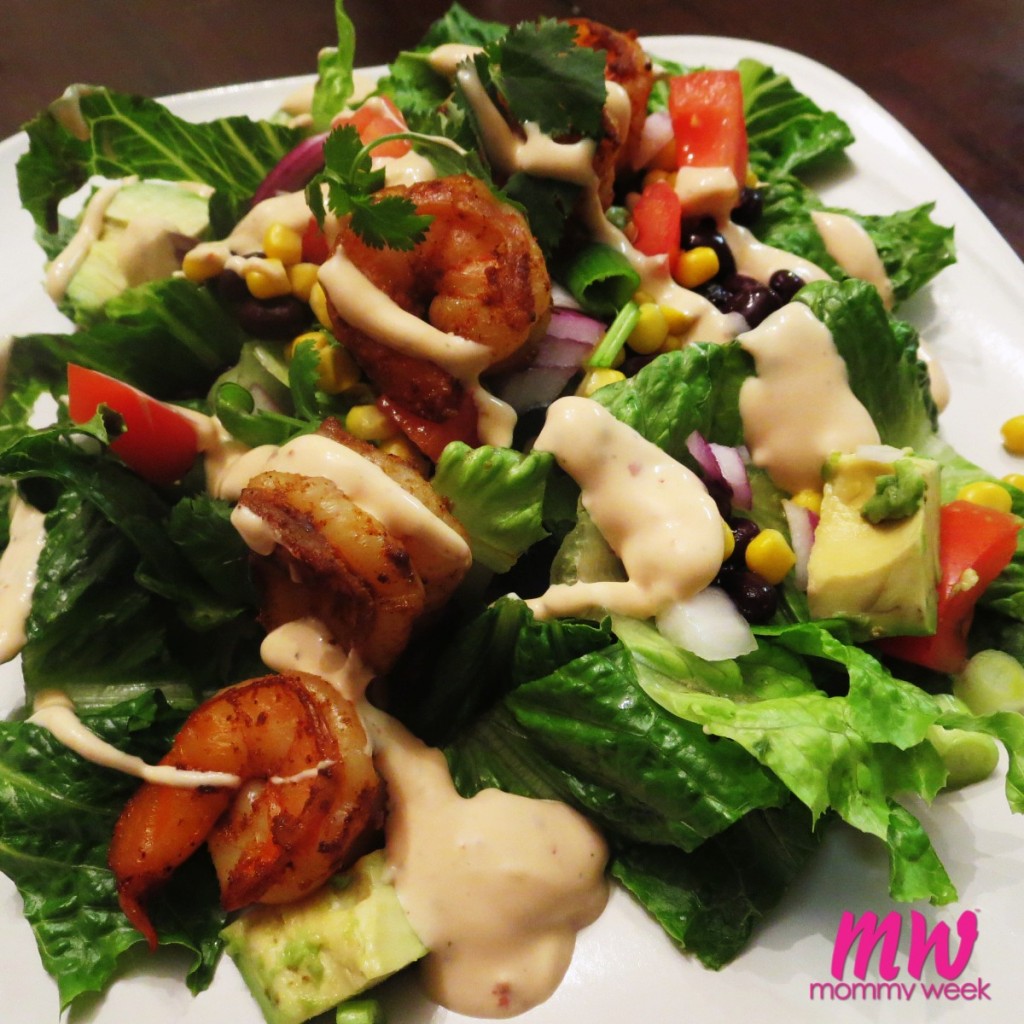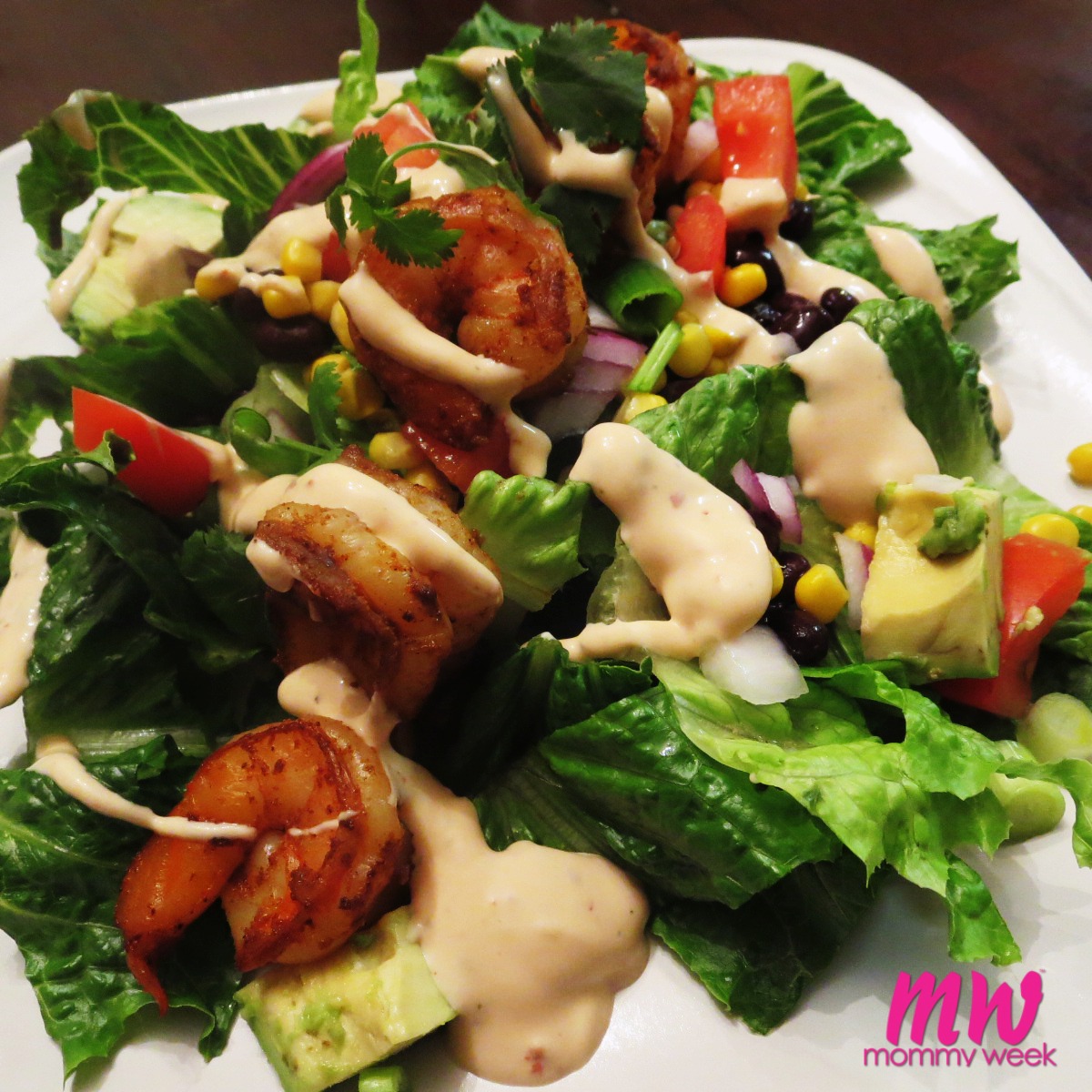 My family loves when I make this Simple Southwest Salad and I hope yours will enjoy it too!
Do you enjoy Mexican food or Southwest cuisine?
Ashley