Traditional Shakshuka Recipe
The first time I had Shakshuka, my husband made it. I have to admit I was a little skeptical about what he was cooking up while mixing onions with tomatoes and said eggs would go with it. I had never heard of this combination being eaten together, and I am the foodie of the house! We cook and eat a lot of international foods, and I'm open minded so I went with it. I'm really happy I did because Shakshuka is delicious!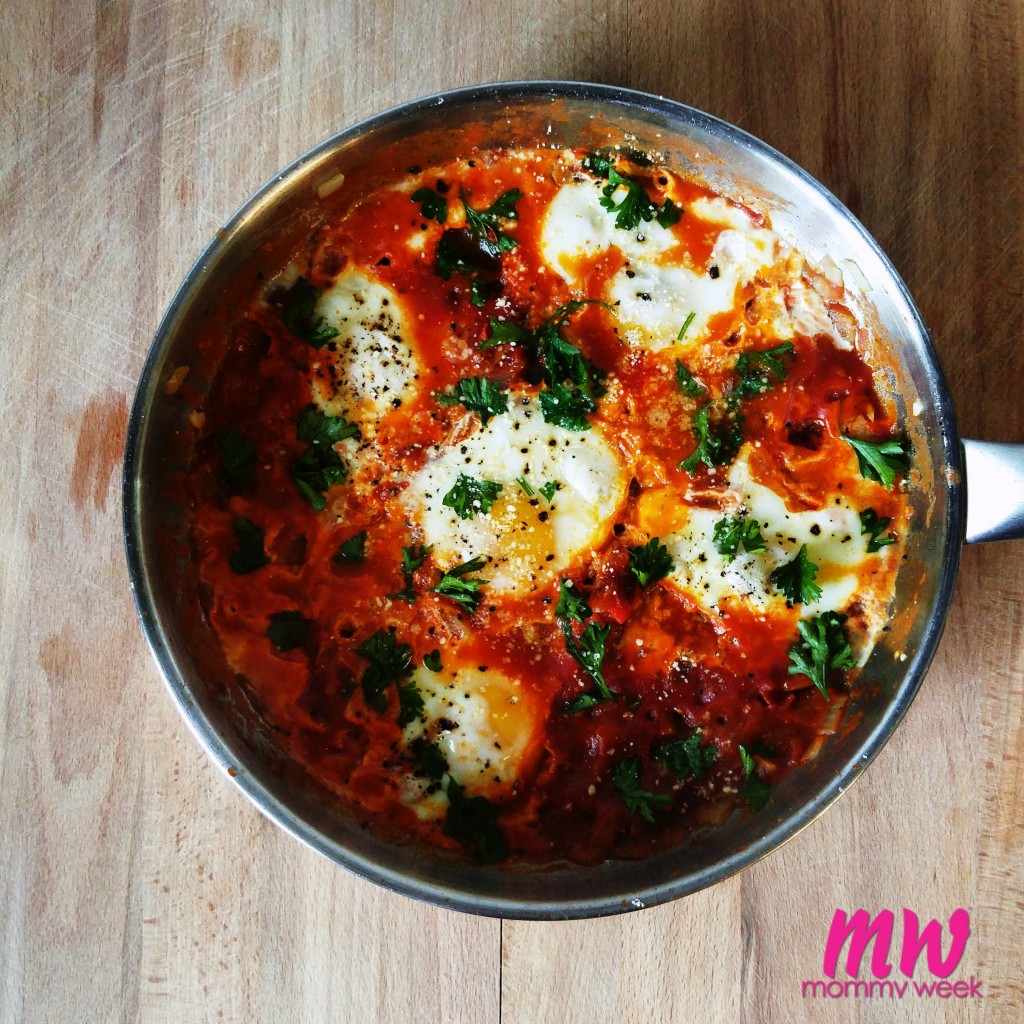 You can find the origins of Shakshuka in North Africa, and now it is a staple breakfast dish served across Israel. It's more like a traditional stew served for breakfast or brunch. In the Middle East, Shakshuka is served with pita bread but my family enjoys it with toast. It requires a little preparation, so this is more of a weekend breakfast than something you can quickly whip up before school. You could always make the stew ahead of time and just place the eggs in after reheating and ready to serve.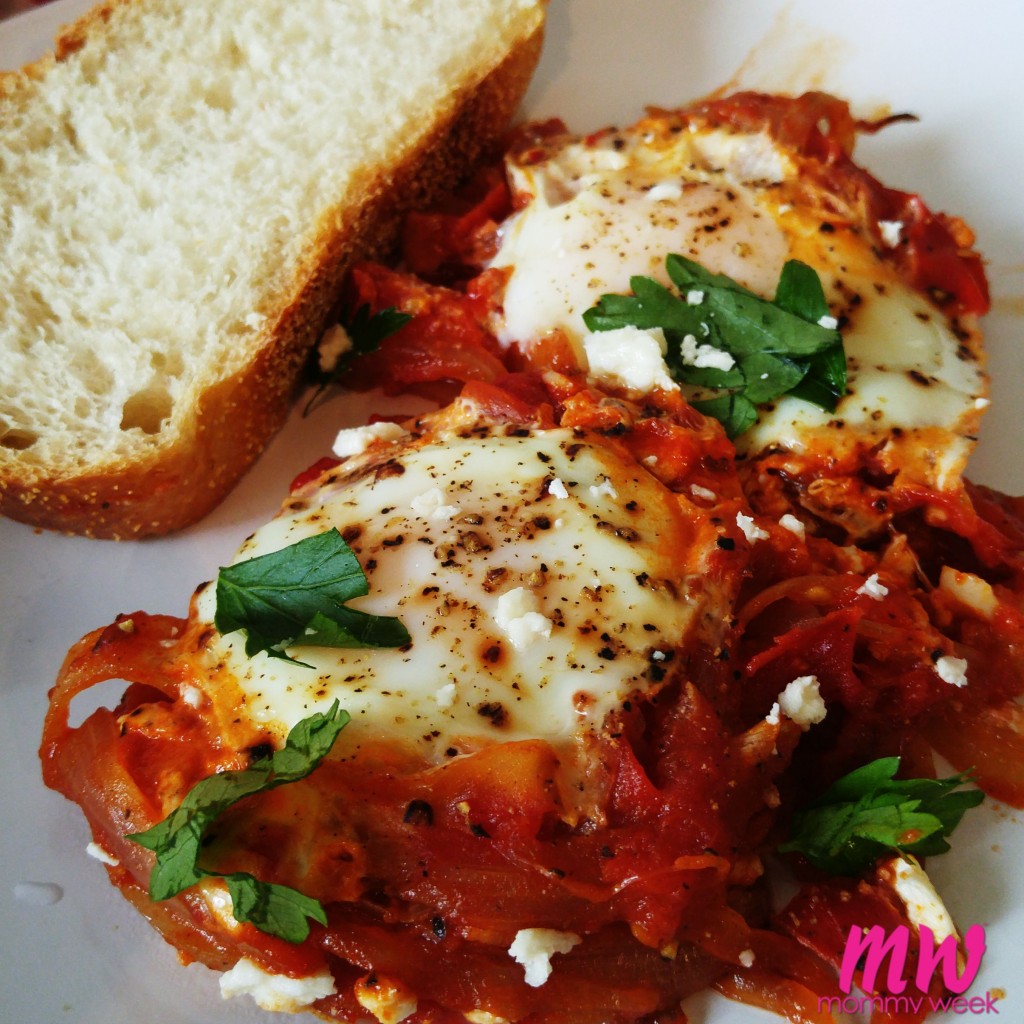 Shakshuka is made with poached eggs. If you aren't a fan of poached eggs, you can cook them a little longer until your desired doneness. Personally my whole family enjoys poached eggs, especially the kids. They say that it's they favorite way to eat eggs. The flavors in Shakshuka are smokey and spicy. I keep cumin as a staple in my pantry because I use it in lots of dishes from Mexican to Indian meals. It has a earthy warm taste. All of the spices in this dish really complement one another.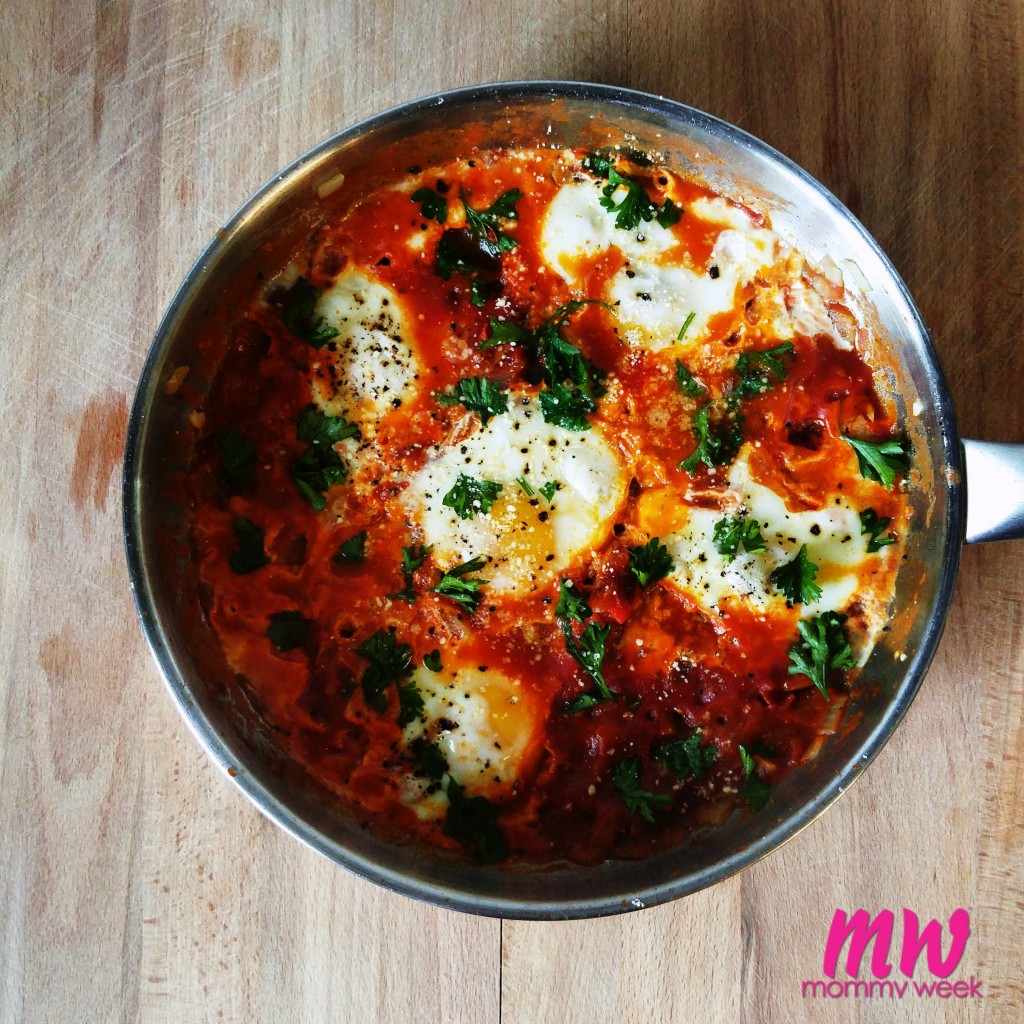 Traditional Shakshuka Recipe
2015-08-15 09:25:33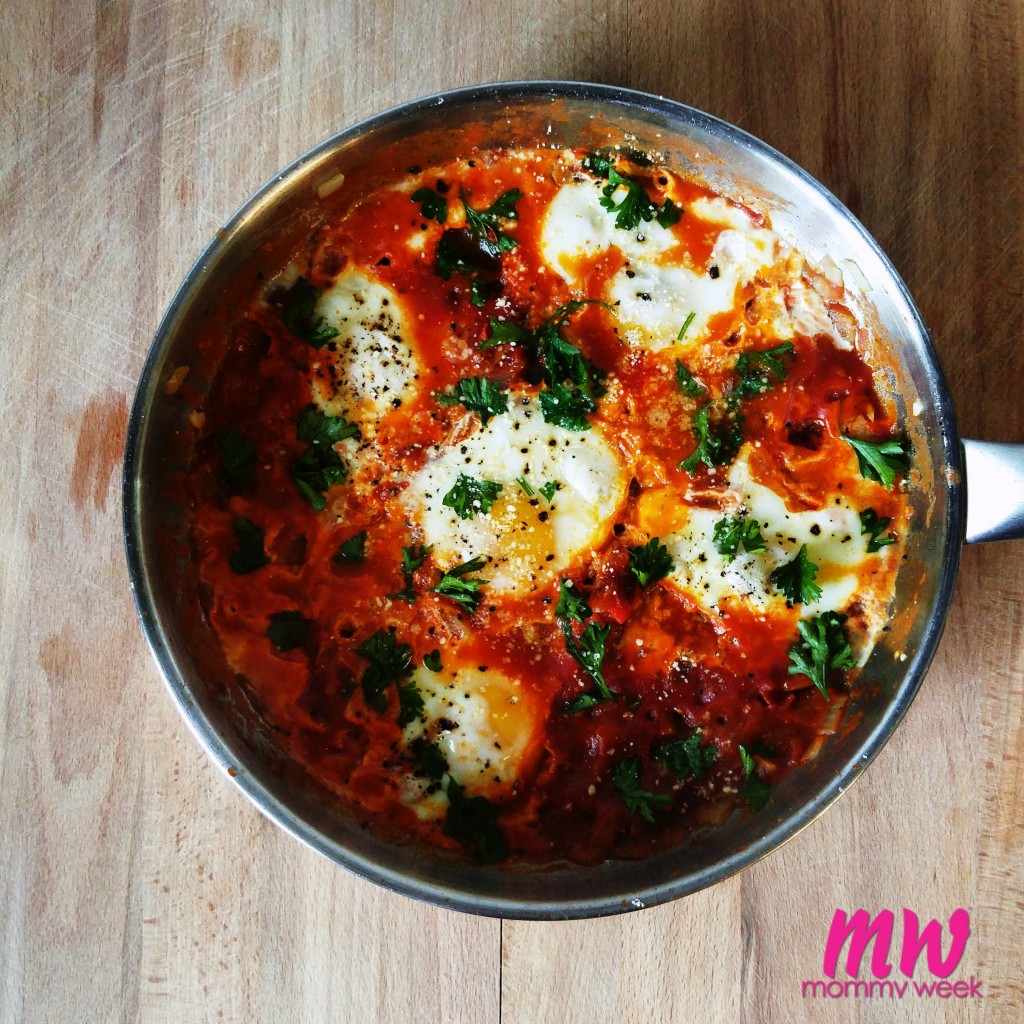 Ingredients
One large onion halved and sliced
4 Roma tomatoes diced
Extra Virgin Olive Oil for sauteing
2 minced garlic clove
1 tablespoon of tomato paste
5-6 eggs
1 teaspoon cumin
1 teaspoon paprika
1 teaspoon chili powder
Cayenne pepper to taste
Salt and Pepper to taste
Feta Cheese
Chopped basil, or cilantro to serve
Instructions
First over medium heat saute onions and tomatoes with olive oil until soft and translucent
Next add minced garlic
Then add tomato paste and mix thoroughly
Add spices and check flavor
Make the mixture flat and even, then spoon 5-6 holes where you will place the eggs
Crack each egg and place one in each hole that you've created
Cook on medium temperature until eggs reached desired doneness
When done crumble feta cheese on top as well as chopped cilantro or basil
Serve with pita bread or toast
Enjoy!
Mommy Week™ http://www.mommyweek.com/
My children look forward to the mornings when Shakshuka is being made. It has become a favorite dish for me to make and serve for breakfast or brunch.
Have you ever had Shakshuka? What's your favorite way to eat eggs?
Ashley