Apple Cinnamon Pancakes Recipe
I cook breakfast just about everyday. During the week it's usually something simple. On Saturday or Sunday I like to make something a little more delectable. Last weekend I made these Apple Cinnamon Pancakes! Initially I went in the store looking for blueberries. We love blueberry pancakes, but my local grocer was out. It's not berry season, so I had to go with apples. Fried apples and maple syrup make the perfect topping.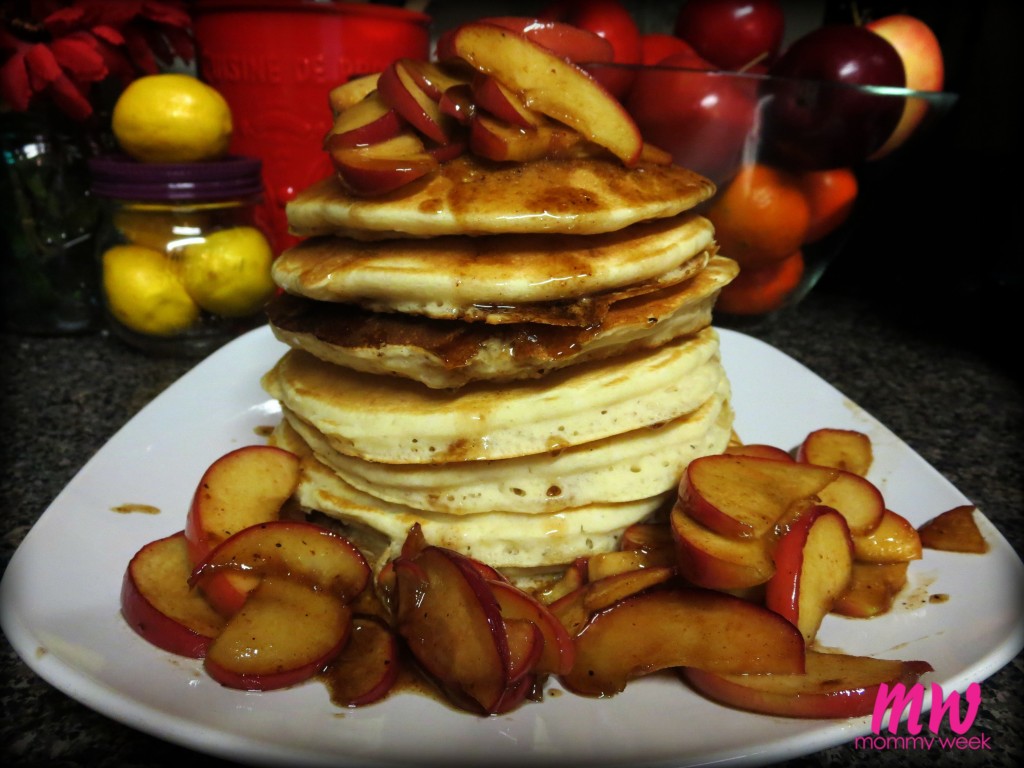 I make the pancakes first and set them aside. Then the fried apples for the topping. Perfect pancakes can be tricky to make. Remember to keep the flame to medium low. I like to spray my pan with cooking spray once, and if you keep the flame at the perfect temperature, your pancakes won't stick to your pan.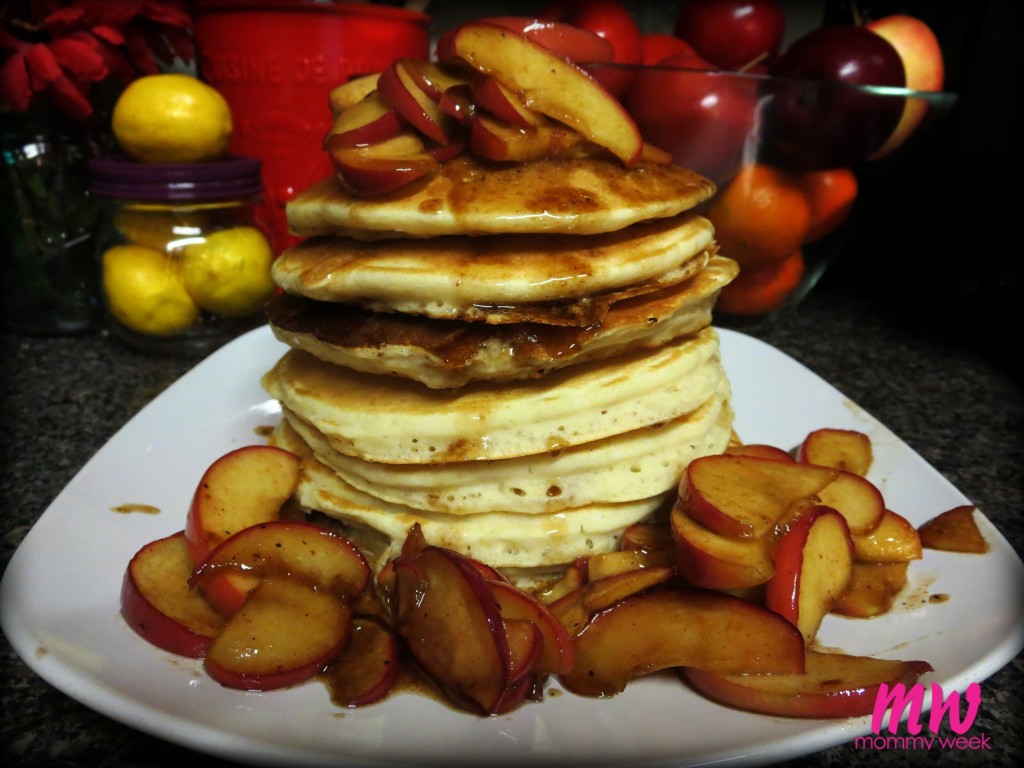 Apple Cinnamon Pancakes Recipe
2014-12-08 06:48:01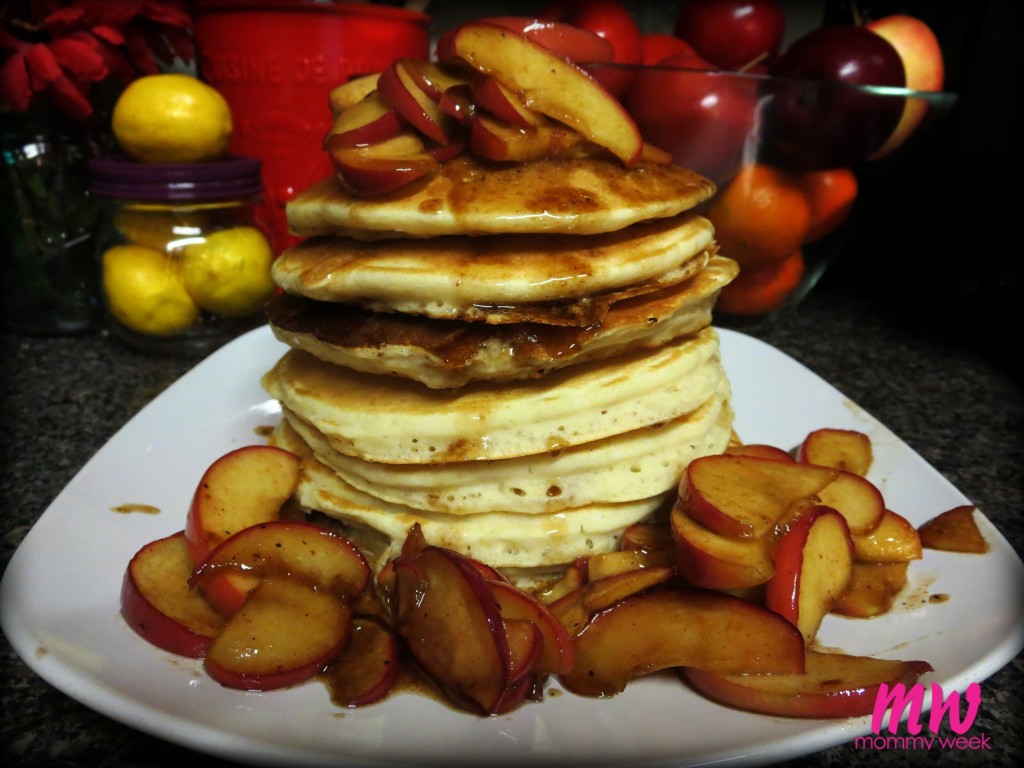 For Pancakes
2 cups flour
2 tbsp sugar
1/2 tsp cinnamon
1 pinch of nutmeg
2tbsp baking powder
4 tbsp melted butter
2 eggs
1 3/4 cups of milk
For Fried Apples
2 Apples Thin Sliced
1/2 stick of butter
1/2 cup brown sugar
1/2 tsp cinnamon
1 pinch nutmeg
Instructions
For pancakes mix all dry ingredients together first.
Next add eggs, melted butter, and gradually whisk in milk.
Over medium low heat, pour batter in pan or griddle.
Cook until you see a few tiny bubbles. About 2 minutes.
Flip and cook the same length on the opposite side.
For Fried Apples
In a skillet over medium high heat combine apples, butter, brown sugar, cinnamon, & nutmeg.
Cook until apples are soft and a syrup forms.
Pour over pancakes.
Serve immediately with honey or maple syrup.
Enjoy!
Mommy Week™ http://www.mommyweek.com/
Fried Apples are so good!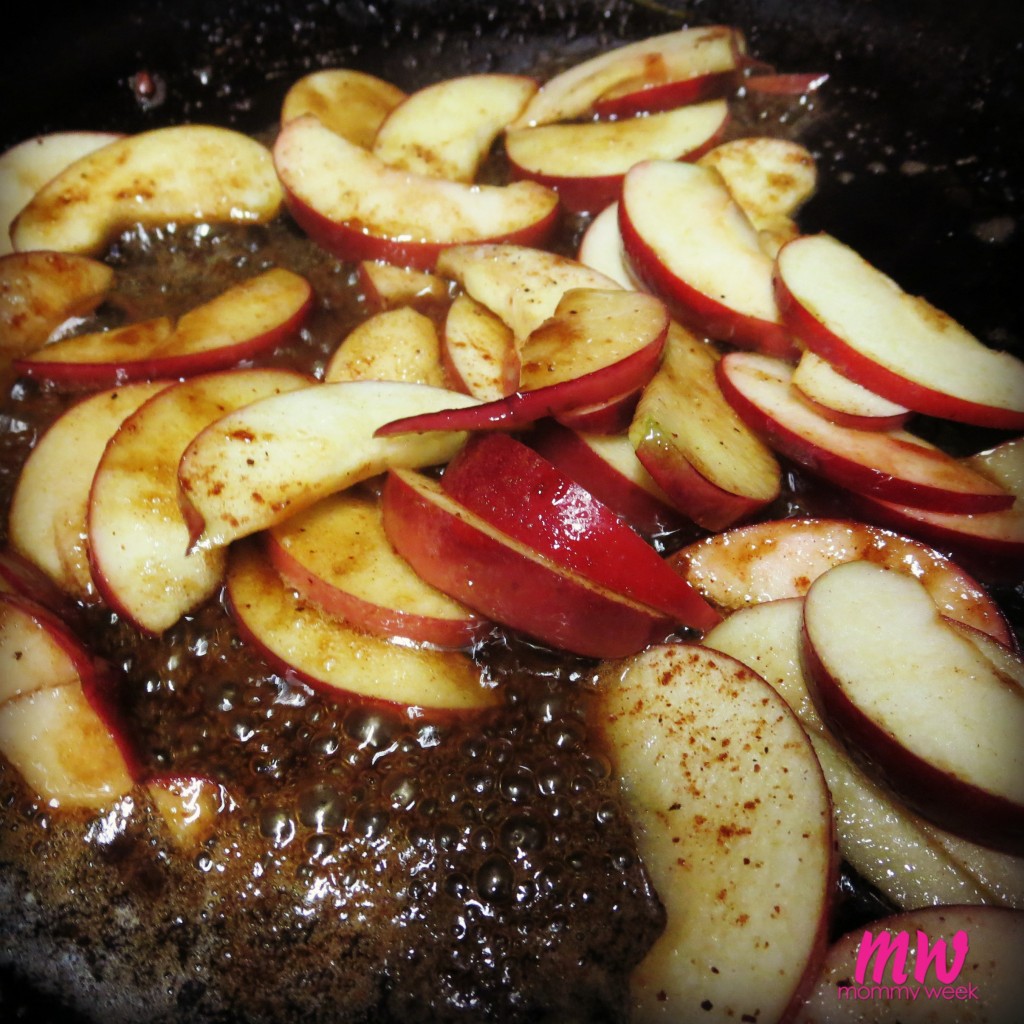 This Apple Cinnamon Pancakes Recipe is a winner in my home!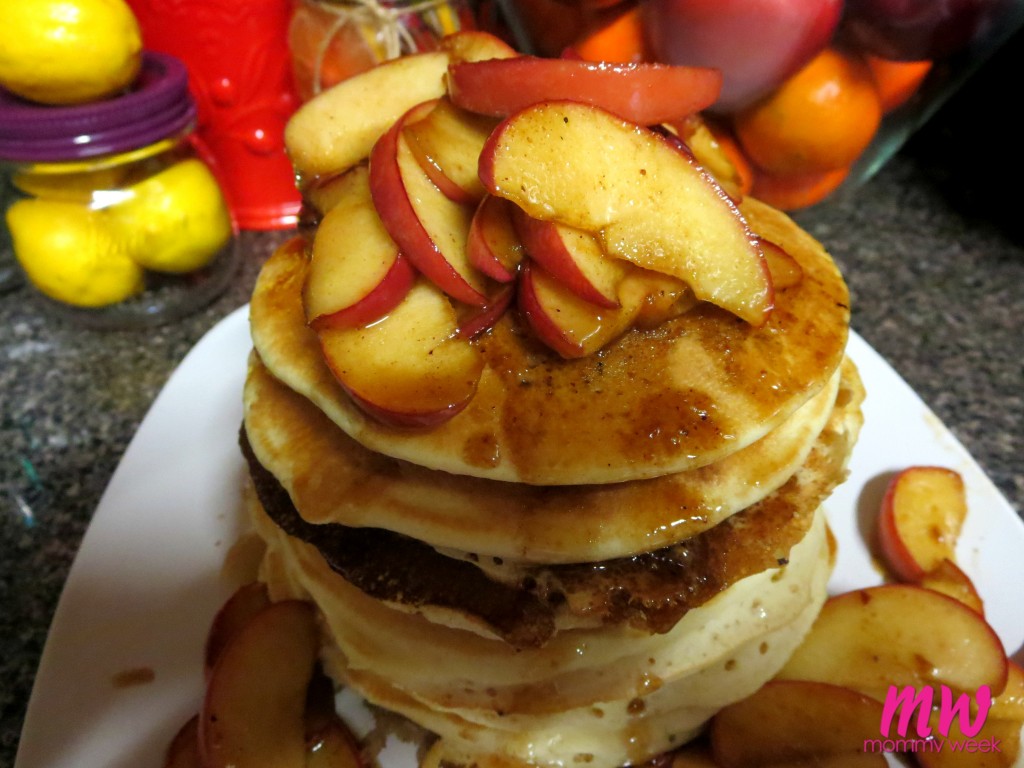 Does your family have a favorite breakfast to eat on the weekends? Do you cook breakfast often during the week?
Ashley