Chalk Paint Mason Jars
Who doesn't love mason jars?! You can use them for pretty much anything. To drink from, jar fruits and veggies, as a vase, or even a pen/pencil holder. I had been wanting to do a project with Chalk Paint, and a light went off in my head to create these chalk board paint mason jars. Today I'm going to share the "how to" with you!
You Need:
1 Can of Chalk Board Spray Paint
3 Mason Jars
Twine
(Optional) White Chalk for writing
I picked up this can of Rustoleum Chalk Board Spray Paint from Walmart. It cost me $3.74. You only need one can.
I got these mason jars and the twine from Dollar Tree. They were $1 each.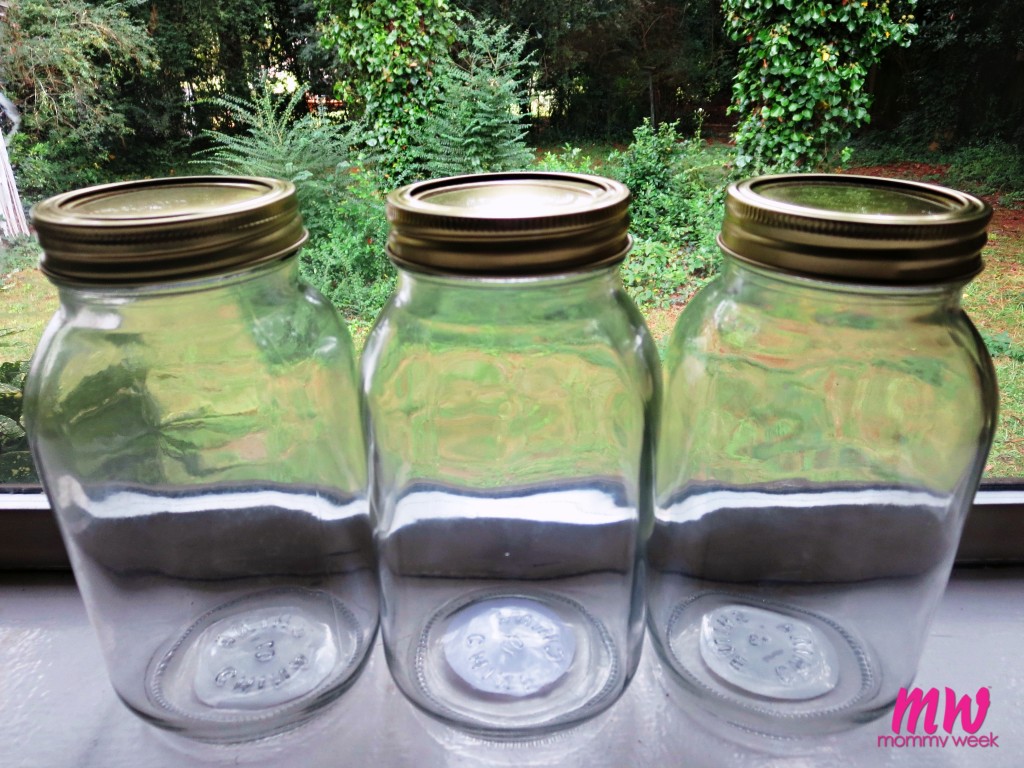 You need to find a good spot outside or have a well ventilated garage. Turn the mason jars upside down and place them on top of newspaper. Then spray them evenly, making sure to get paint on the bottom. You will need to allow them to dry and then do a few more coats. I did four coats to achieve this look.
Once the jars are fully dry, cut small pieces of twine to tie a bow around them for decoration.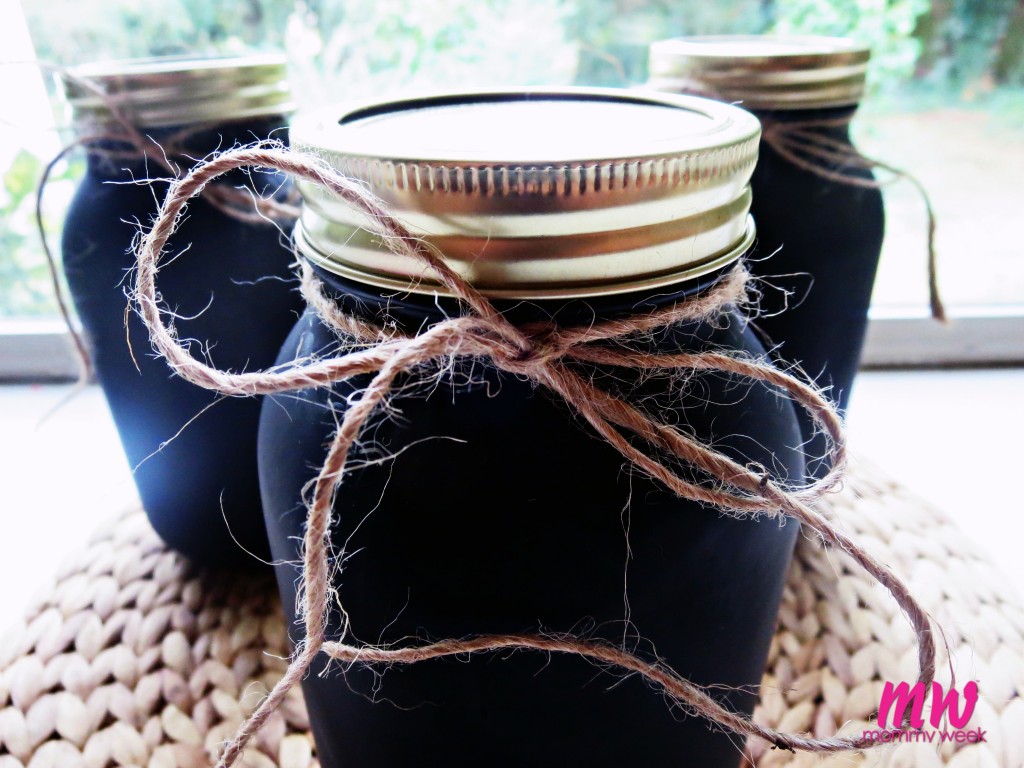 You can put flowers in these, write on the front with chalk, or just use them to decorate your mantel. The possibilities are endless.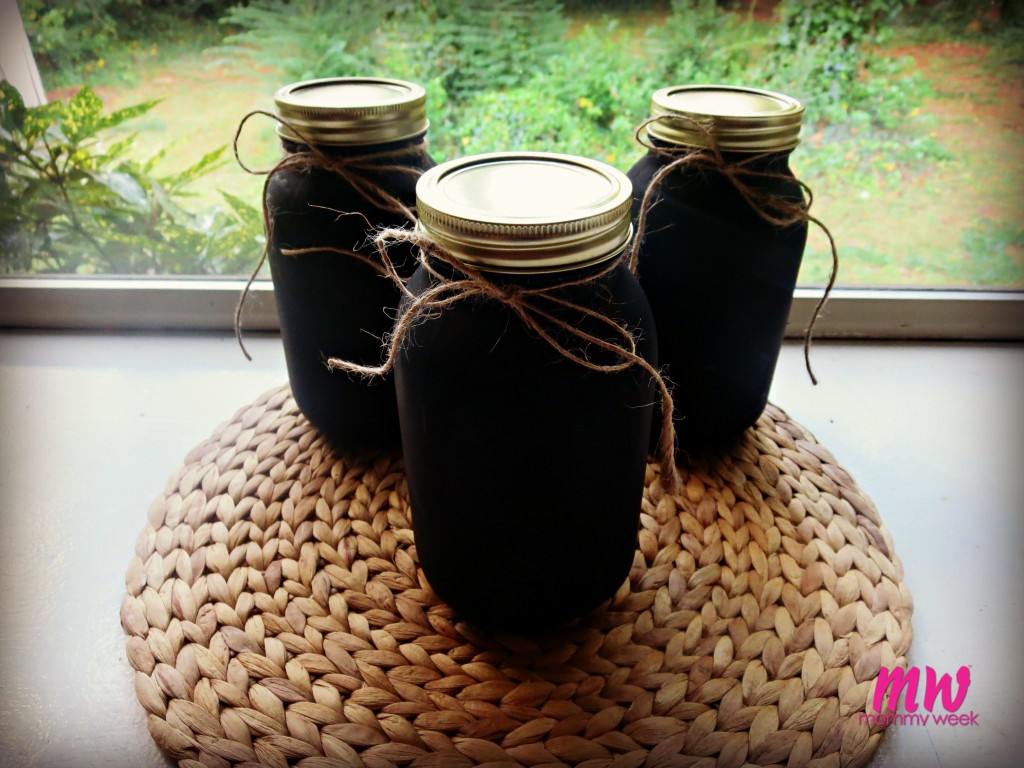 This project was really simple, easy, and cost me less than $10 to make! These Chalk Paint Mason Jars make great gifts as well.
Do you enjoy DIY projects?
Ashley