In this post I give ways to plan the perfect Date Night at Home. I'm big on Date Night at Home because I have three children and babysitters can get pricey. Day to day life is busy especially with work, kids, and errands, but couples have to make sure to make time for one another.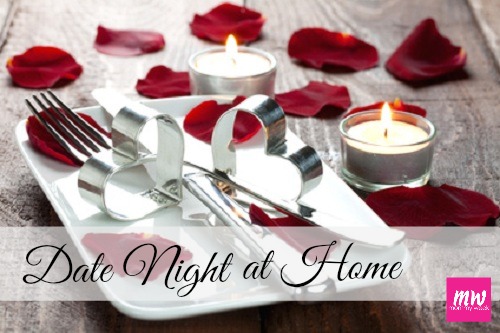 Here are the tips:
Put the kids to bed earlier. My kids are usually in bed by 9pm but on Date Night at Home bedtime turns into 8pm.
Cook together. Make a special dinner together just for the two of you. Try my Simple Paella Recipe. An added bonus would be dining by candlelight.
Have fun! Play games, listen to your favorite music, relax!
Make sure their are no distractions. Put the phones away. Texting and social media can wait.
Be creative with intimacy. Get in a romantic mood. This is your time to block the rest of the world out with one another. I'm sure you can think of a few ideas. *wink*
These are just a few ways of many to plan the perfect Date Night at Home. Feel free to add your own, and make sure you enjoy!
Do you have a plan for Date Night at Home in the works? Let's connect! Leave a comment or find me on Facebook, Instagram and Twitter @mommyweek #mommyweek.
Ashley