DIY Flower Crown Headband
Summer has just started and we've seen these cute boho chic flower crowns pop up everywhere. I've worn a few of them myself, but I really love them on BabyCake. When you make your own they can be very unique and fit your individual style or the style of the little princess in your life.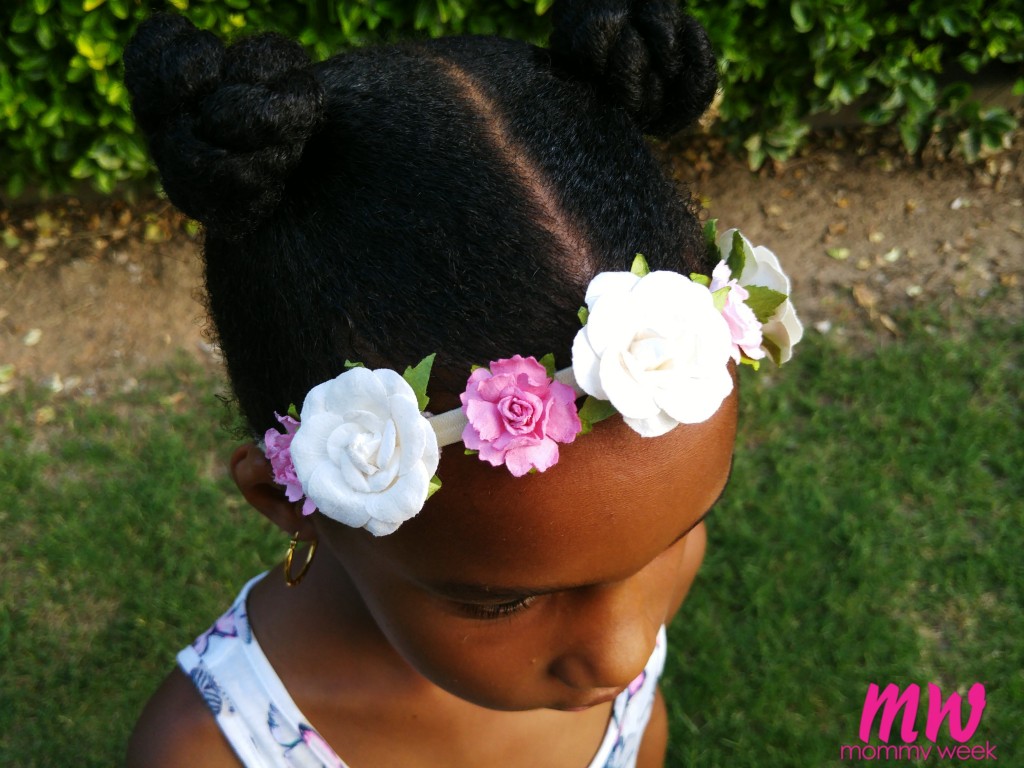 They are really easy to make so I decided to create a few of them to match her summer wardrobe. All you need are a few items from the craft store. I let BabyCake help me with the construction, but we were really careful because glue guns get extremely hot.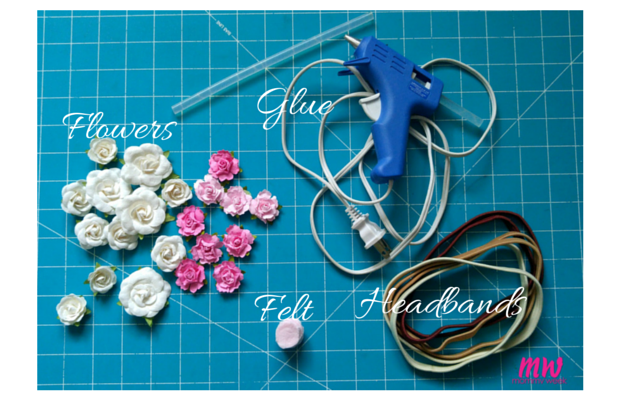 You need:
Scissors
Flowers
Glue Gun & Sticks
Felt cut into circles
Elastic Headbands
I found the individual flowers at Michaels craft store, and they were less than $5. Glue guns and glue sticks can also be purchased from the craft store as well. I used one square piece of felt and cut it into tiny circles. They don't have to be perfect in shape. The elastic headbands can be found at any local beauty supply store. I bought mine at Dollar Tree.
First you are going to grab a headband, and glue each individual flower on, in the pattern of your liking. I used 7 or 8 flowers for each headband.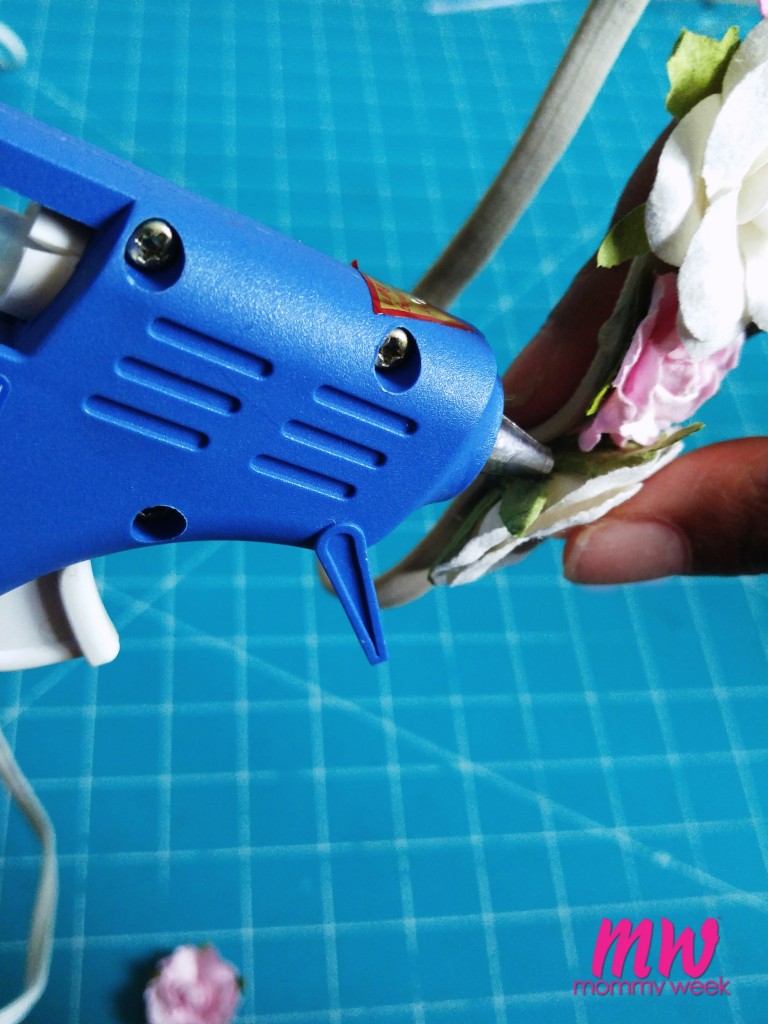 Next glue the felt circles on the back of the headband. You are going to cover each individual flower back with felt. **Excuse my un-manicured nails! #realmomlife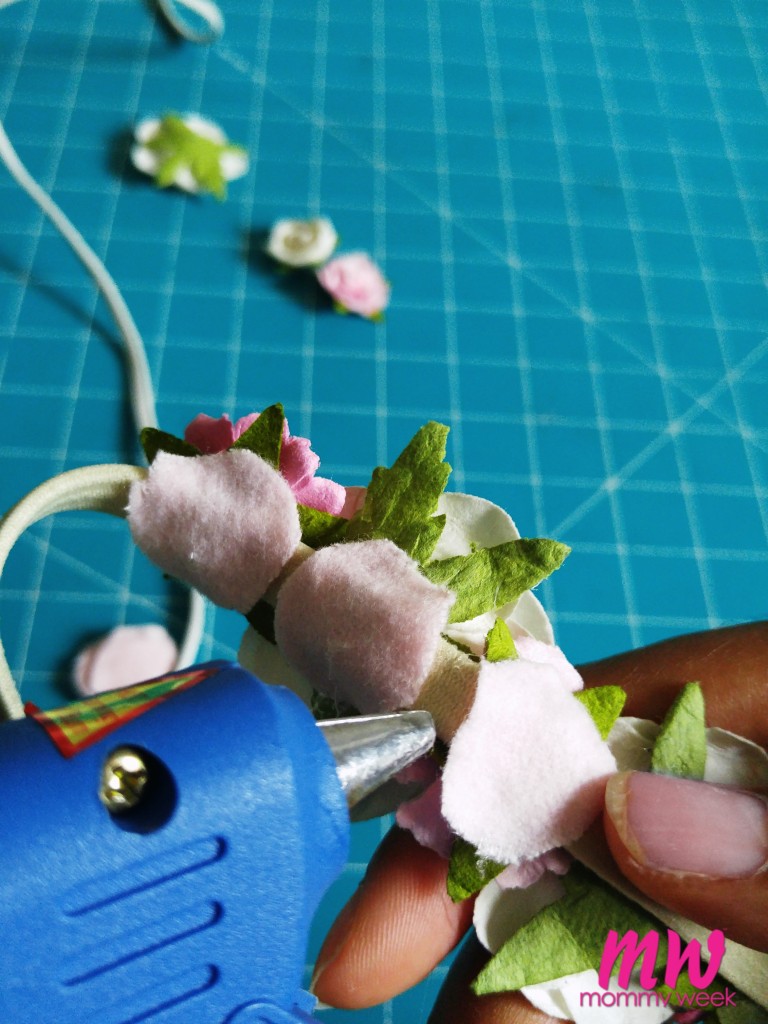 Your DIY Flower Crown Headbands are done! Allow them to set and dry completely before you decide to put them on your princess.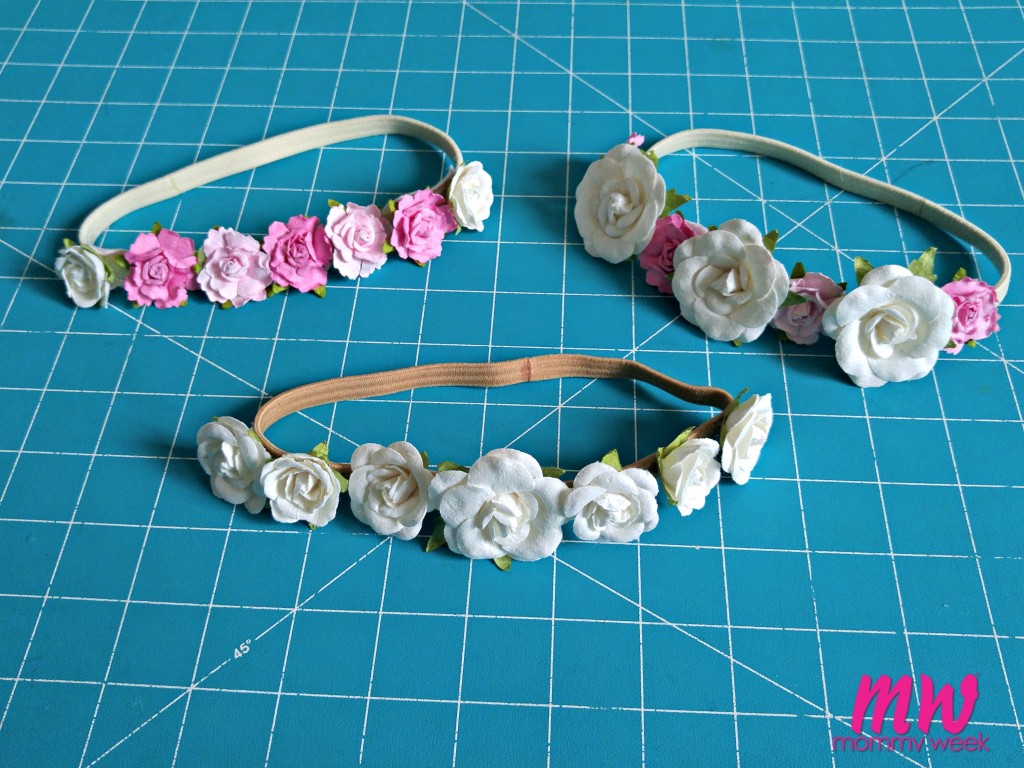 BabyCake loves wearing these flower crown headbands and they look so cute on her!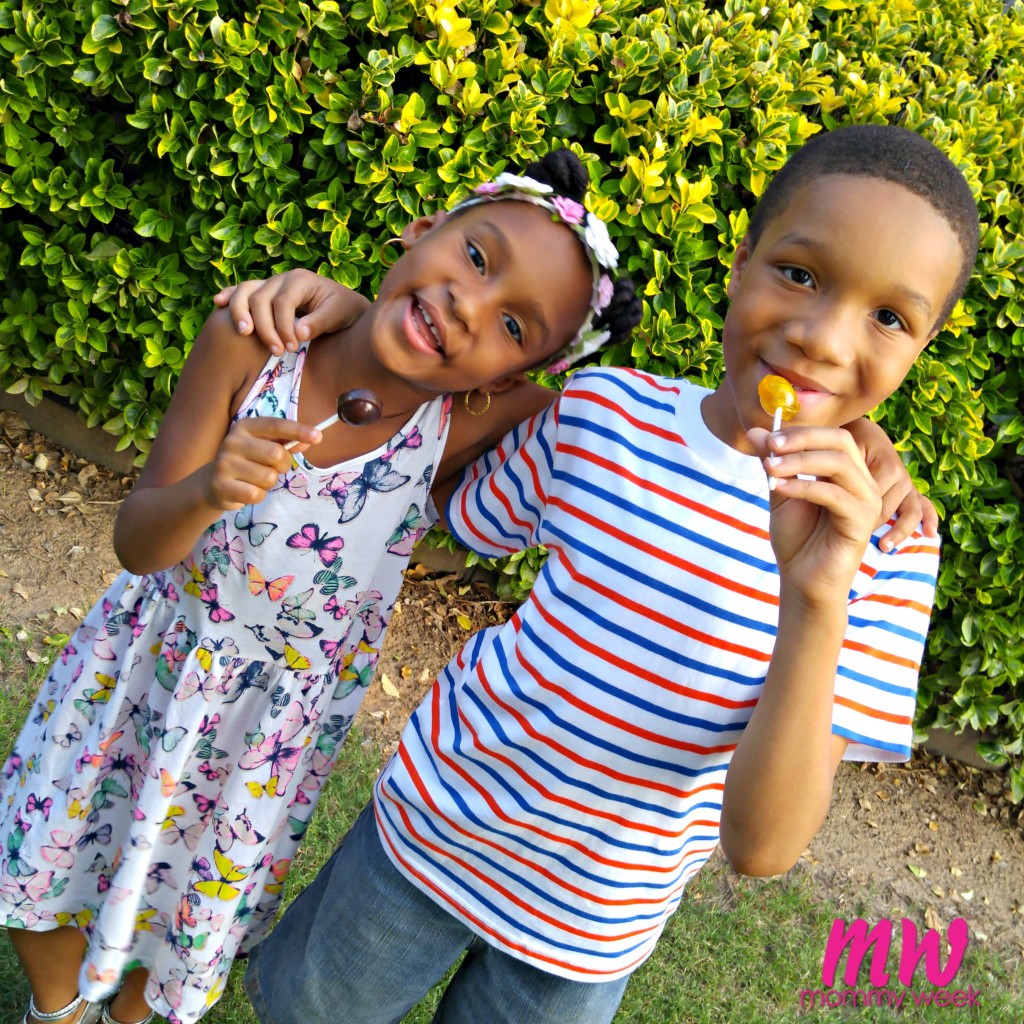 If you decided to make these DIY Flower Crown Headbands, I'd love to see your pics! Tag me on Twitter & Instagram @mommyweek.
Ashley