Ten Fun Things to Do in Atlanta This Spring
Spring break in Atlanta is finally upon us! If you're staying in the city, and are at a loss of things to do, this list should help you with a few ideas.
1. Zoo Atlanta – This week, Zoo Atlanta debuted the all new Scaly Slimy Spectacular Reptile & Amphibian exhibit. It is home to more than 70 species of animals and about 60,000 gallons of water in the aquatic habitats. The Scaly Slimy Spectacular is included with regular admission to the Zoo.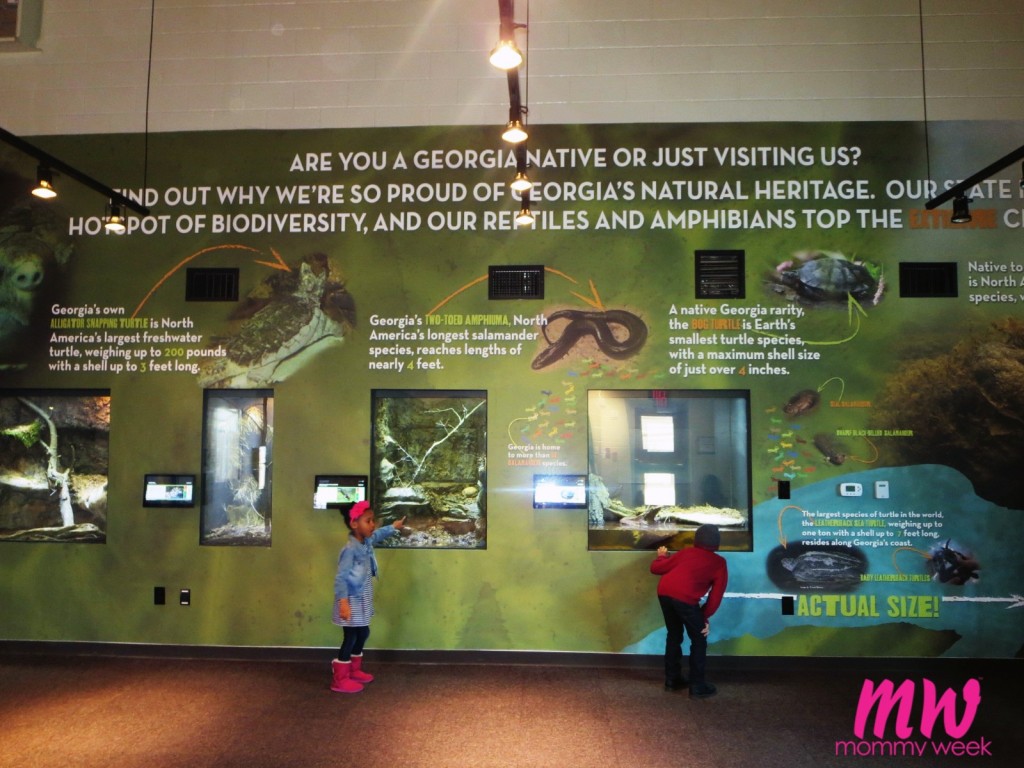 2. LEGOLAND Discovery Center – LEGOLAND is celebrating it's third birthday party on Saturday, April 11th, 2015. LEGOLAND also recently opened a new exhibit: LEGO®Star Wars™ Episode 1 – The Phantom Menace Miniland Display. My family was able to visit last week, and the kids loved it!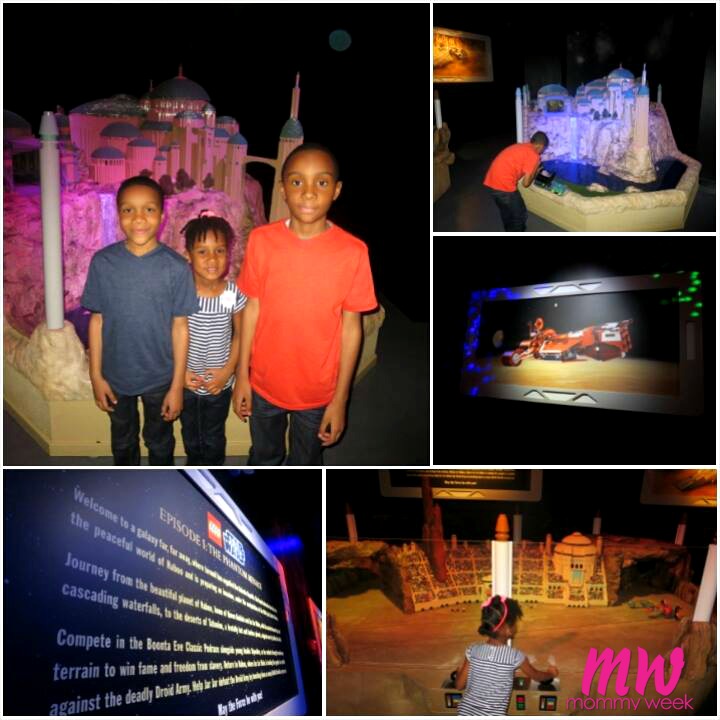 3. Atlanta History Center – AHC is hosting it's annual family program, Sheep to Shawl on Saturday, April 11th. It's a day full of family fun activities, hands on learning, and cute animals! Find out more here: AtlantaHistoryCenter.com/Family
4. Georgia Aquarium – Georgia Aquarium has a new exhibit called "Aquanaut Adventure!" The Aquanaut Adventure is a hands on exhibit that incorporates STEM technology to get kids excited about learning more about our waterways.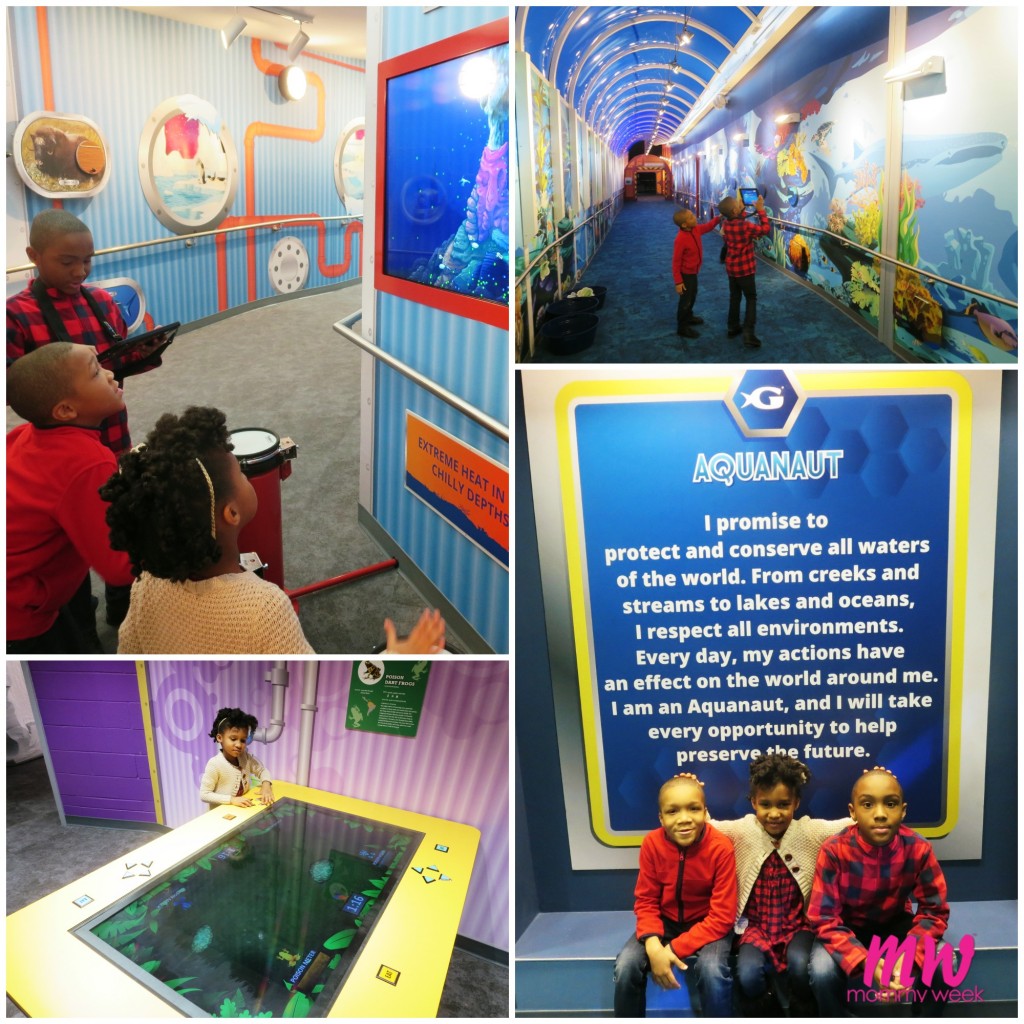 5. Stone Mountain Park – This spring break, Stone Mountain Park offers "Spring Fun Break!" programming. SFB includes the new Extreme Parrots live bird show featuring "America's Got Talent" finalist Clint Carvalho, and the new "Rio: The 4-D Experience" 12 minute 3-D movie with 4-D effects starring Blu and Jewel, the last two macaws on earth. Find out more about Spring Fun Break at Stone Mountain Park HERE.
6. Fernbank Museum of Natural History – The Fernbank Museum is one of our favorite places! This spring, their new exhibit "The Power of Poison" explores the role of poison in nature, myth, and human health. The Power of Poison exhibit is included with admission to the museum and runs through May 3rd, 2015.
7. Children's Museum of Atlanta – The new exhibit "Super Kids Save The World" is an educational exhibit that teaches children the importance of practicing eco-friendly habits in the community. Through several engaging activities the exhibit gives kids real superhero training starting with the four R's: Reduce, Re-use, Repair, Recycle. Super Kids Save The World runs through May 3rd, 2015.
8. College Football Hall of Fame and Fan Experience – Two weeks ago we visited the College Football Hall of Fame for the first time. The kids loved the experience which included hands on & interactive exhibits, as well as a 45 yard replica football playing field. Find out more info at cfbhall.com.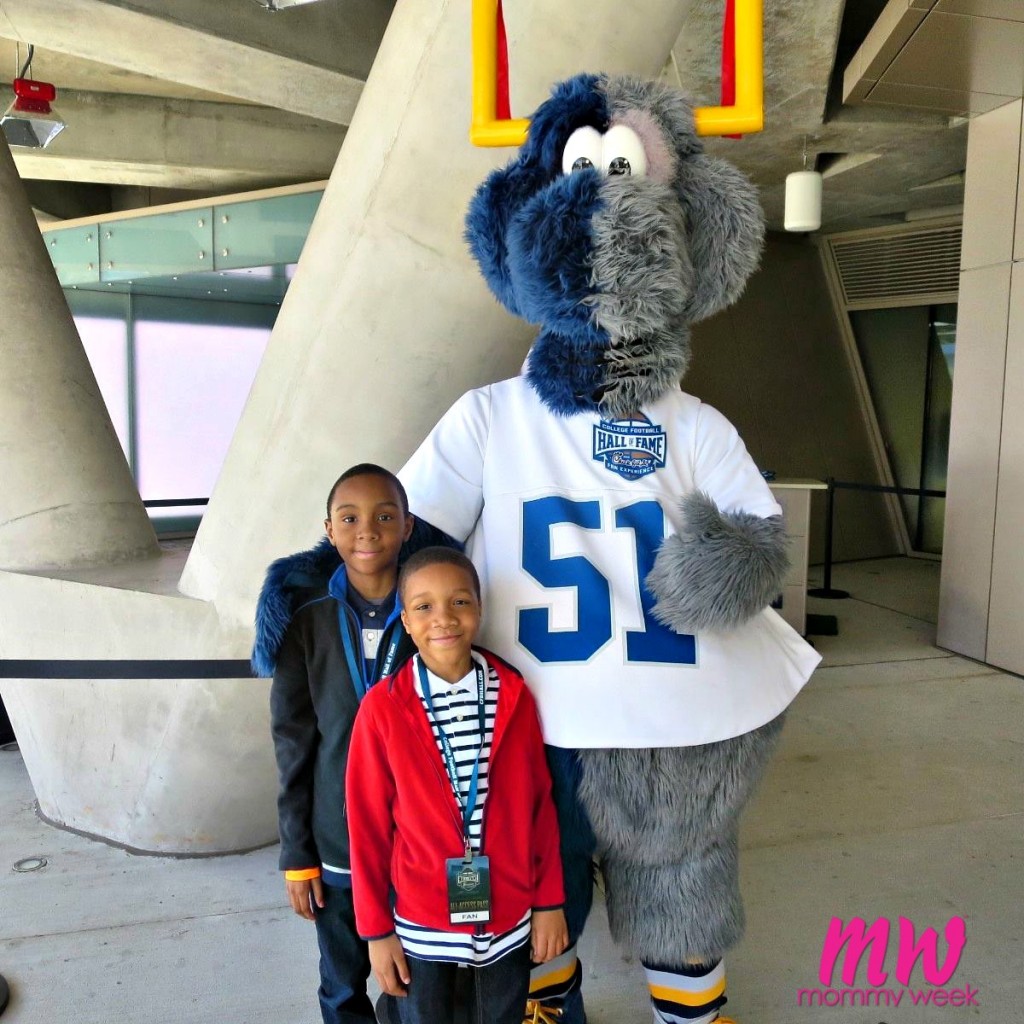 9. World of Coca-Cola – We like the World of Coca-Cola because it's way more than just soda tasting. The exhibits are interactive, hands on, and offer the history of Coca-Cola. There is even a fun 4-D ride we look forward to trying every time we go. For hours and details visit WorldofCoca-Cola.com.
10. Six Flags Over Georgia – Six Flags Over Georgia will open daily for Spring Break starting tomorrow April 4th through Sunday April 12th, 2015. Right now you can experience Batman: The Ride Backwards as well as the SIXTREME BMX Stunt Show throughout the week. The park will also offer food trucks and live music. For more info & details visit sixflags.com/overgeorgia.
I hope this list has given you an idea of some fun things to do in Atlanta this spring!
What does your family have planned for Spring Break?
Ashley