Thanks to UniverSoul Circus for providing my family with tickets to their opening night show. All opinions expressed here are my own.
UniverSoul Circus Celebrates 25 Years Under The Big Top in Atlanta
It's that time of year again! UniverSoul Circus is back home in Atlanta celebrating their 25th Anniversary!! I've been going to UniverSoul Circus since I was a teenager, and I love having the opportunity to share this exciting experience with my children. I've seen it evolve over the years into one amazing show like no other. If you've never been to UniverSoul Circus, you are truly missing out! They have something to entertain the entire family. Performances from cultures and people from all over the world……Russia, Trinidad, South Africa, Mongolia, Cuba, China, Ethiopia, and of course America!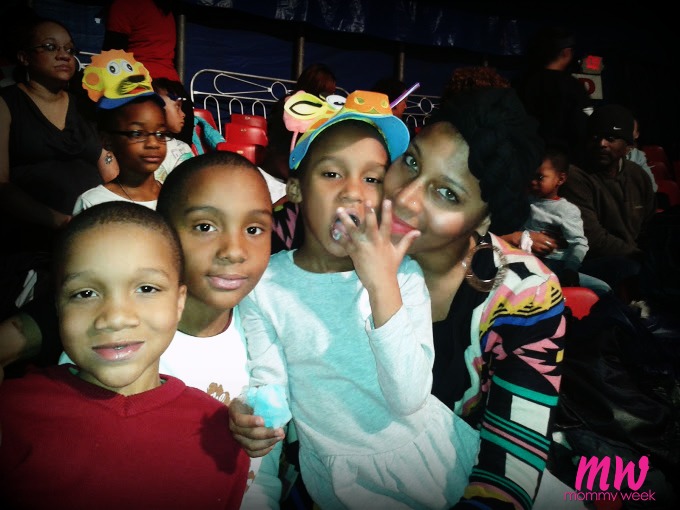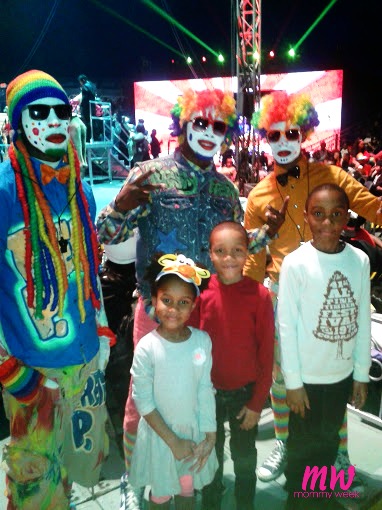 "This has been an amazing journey and a fantastic ride," said Founder and CEO Cedric Walker, speaking of UniverSoul's 25th Anniversary. "Generations have witnessed our growth and have evolved with us. We want our fans to know they will always be a part of the UniverSoul Circus family. Consider us a community-minded, family-oriented, spiritually-uplifting entertainment revival for families across America."
Exclusive Interview with Zeke
I had the wonderful opportunity to interview UniverSoul's Ringmaster Sidekick Zeke. He happens to be the only original cast member still with the show, so he is also celebrating his 25th Anniversary! He's so much fun and so animated, so it was a pleasure to get his perspective on the 25th Anniversary of UniverSoul Circus. See what he had to say below!
1. I know this is UniverSoul's 25th Anniversary. How long have you been with UniverSoul Circus?
I HAVE BEEN WITH THE UNIVERSOUL CIRCUS FROM THE BEGINNING, 25YRS AGO. It's a blessing to be able learn and grow with this circus for so long.
2. I'm actually from Chicago and remember going to UniverSoul Circus in Washington Park 18 years ago when I was in high school. What is your favorite city to travel to with the circus?
Atlanta of course! This is where it all started! It's always nostalgic to come back to the place that changed my life.
3. What is the best part about working with UniverSoul Circus?
WHAT I LOVE ABOUT THE CIRCUS IS THAT I GET TO MEET AND BECOME LIFETIME FRIENDS WITH FOLKS FROM ALL OVER THE GLOBE. SEEING FAMILIES IN THE AUDIENCE COME AND GROW UP TOGETHER IS AN AMAZING THING TO SEE AND BE APART OF.
4. How long does it take to set up the tent and be prepared for opening night?
IT TAKES ABOUT 8-10 HOURS TO SET UP THE TENT. IT IS A LONG PROCESS BUT WE HAVE A WONDERFUL TEAM WHO MAKES SURE EVERYTHING IS SHOW READY.
5. Do you have a favorite act in the Circus?
I CANT PICK JUST ONE. WE SO MANY AMAZING ACTS THAT IT IS REALLY HARD TO JUST PICK ONE. FROM THE HIGH-FLYING MOTORCYLES TO THE AMAZING CARIBBEAN DANCE TROUPE. IT'S HARD TO CHOOSE.
6. UniverSoul Circus truly has something that everyone can enjoy. What can we expect for this 25th Anniversary that will be different from other years?
YOU CAN EXPECT EVERYTHING TO BE BIGGER, FASTER, LOUDER, & FUNKIER THAN ANY SHOW BEFORE! AS ALWAYS, WE WILL HAVE EXCITING ACTS FROM ALL AROUND THE WORLD & MIND-BLOWING PERFORMANCES THAT WILL HAVE YOU JUMPING OUT YOUR SEATS!
Here are the full details on the show:
Celebrating its 25th Anniversary in 2018, UniverSoul is a highly interactive combination of circus arts, theater, and music that spans genres including Pop, Classic R&B, Latin, Hip Hop, Jazz and Gospel. It embraces and celebrates the unique and familiar aspects of pop culture globally by bringing them center stage with a cast of international performers. UniverSoul Circus is rated as one of the top two circuses in America along with Cirque du Soleil. UniverSoul's fresh approach to family friendly live entertainment has garnered it a coveted spot as one of Ticketmaster's top ten most requested family events, along with other shows including Sesame Street Live, Disney on Ice, and Radio City Christmas Spectacular. The circus was founded 25 years ago in Atlanta by concert and theatre promoter, Cedric Walker.
WHEN: February 7th – March 11th
WHERE: Old Turner Field – Green Lot
*Tickets, starting as low as $20, are on sale at Ticketmaster.com or 800-745-3000.
**Additional shows in Gwinnett are from March 14th – 18th
Acts include Caribbean Dancers, Contortionists, Clowns, Comedy Dogs, Teeterboard, Trampoline, Pole, Giant Wheel, Quick Change, Horses and Motorcycles. UniverSoul Circus features a multicultural conglomeration of performers from virtually every corner of the globe!
Be sure to visit www.universoulcircus.com for more info, ticket prices, show times, and schedules. Also follow them on Facebook,
Twitter and Instagram!

See you under the Big Top!
Ashley